Midea Aircon Servicing & Repair Singapore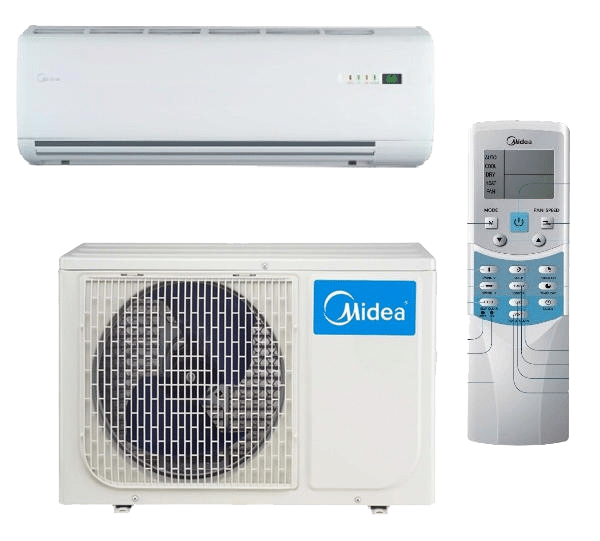 Midea Aircon Repair & Servicing
When purchasing an air-conditioner, I am sure everyone is looking for an aircon system that is reliable, long lasting where you are able to count on for years. Midea aircon is one of the air-conditioning brands that you can consider. Midea aircon is considered one of the new air-conditioning manufacturers' brands in the air-conditioning industry in Singapore. Despite that, within a short span of time, they are able to attract a percentage of consumers and industrial clients in purchasing and installing Midea air-conditioner in Singapore. One of their selling points is that they are innovative in the designs of their air-conditioner units. They make use of the latest technology and integrate it into their designs, making it aesthetically attractive. Hence, this has garnered many young couples and newlyweds in purchasing Midea aircon Singapore when they are looking for a new air-conditioning system for their home.
By any chance that you face problems with your Midea unit, do not worry as our experienced and qualified technicians will be able to perform qualified Midea aircon repair services in Singapore. On the other hand, not to worry if you are using an older Midea unit as we are also experienced in providing quality aircon servicing and maintenance.
Midea Aircon Servicing
At Wei Wei Aircon, we are able to repair, replace, maintain and service different types and brands of air-conditioning units in Singapore. Hence, with our professional technicians, they have the knowledge and experience in performing qualified Midea aircon servicing Singapore. In order to keep your air-conditioner system in good working condition and maintain its functionality, it is essential to perform regular servicing for your Midea aircon.
The lack of regular maintenance and servicing will promote the growth of dirt, dust, bacteria and even mold where it could affect the condition of the different components in your system. In the long run, these can be harmful to your air-conditioning system and could potentially result in system breakdowns or aircon problems which will reduce the lifespan of the system.
Midea Aircon Repair
During the lifespan of your air-conditioning system, there are many aircon problems that you may encounter. One of the examples will be refrigerant leakage, where it could be dangerous as when it starts to evaporate, your family member could be potentially breathing in these harmful gases. On the other hand, the lack of regular servicing could result in a build-up of dirt and dust in the different air-conditioning components, which could result in potential issues such as faulty parts. Aircon switching on and off is also another common issues that are faced by local households. There are many more aircon problems that you may encounter such as aircon not cold or aircon blowing hot air.
However, in any case that you discover your Midea aircon is not working or facing unusual problems, we are able to help in fixing and rectifying your air-conditioner problems. I am sure that you do not want to suffer from the hot and stuffy heat when your air-conditioning system break down. Thus, it is important to get immediate assistance from professionals to fix and rectify your aircon issues.
Other than preventing the issues from worsening which could lead to costly repair jobs, another reason on why you should repair your air-conditioning system as soon as possible is due to safety purposes, where failure to do so may lead to electrical or even fire hazards. Hence, whenever you are facing air-conditioning problems n your units, get it repaired immediately and regain its functionality.
Midea Aircon Chemical Wash
Have you ever encountered problems such as aircon not cold or aircon water leaking problem? This could be due to the dust, dirt or debris that have accumulated in your air-conditioning unit. The debris that is accumulated will affects the performance of the system such as coolness, efficiency, noise levels and many more. By having Midea aircon chemical wash, it will flush and wash out all the dirt, debris, harmful substances such as bacteria and mold in your air-conditioner. Chemical cleaning will ensure that your air-conditioning units are clean and regain the functionality and the performance of the system as before. Aircon chemical cleaning has many benefits such as improve air quality, stronger air flow, increase cooling and operating efficiency. Most importantly, it helps to keep your Midea units in top notch condition which will reduce the possibility of system breakdown issues. In the long run, it will help you to save on the future hefty repair cost.
Furthermore, chemical washing is recommended for family members with respiratory problems such as asthma or sensitive skin issues, etc. A dirty air-conditioner results in poor air quality and are prone to bacteria and other harmful substances which can worsen the medical condition of your family members. Thus, chemical wash Midea aircon can eliminate all these harmful substances and improve the air quality which can promote a clean indoor environment for you and your children to sleep and live in. With our years of experience in the air-conditioning industry, we are experienced in performing chemical cleaning for all brands of air-conditioning system, including Midea units. Thus, if you are looking for a reliable and experienced Midea aircon chemical washing company in Singapore, feel free to contact us anytime.
Midea Aircon Maintenance
Regardless of the types and brands of an air-conditioner, regular maintenance is required to upkeep the performance and condition of the system. This is no different from Midea system where Midea aircon maintenance is essential in improving the efficiency, performance and condition of the system. Regular aircon maintenance can ensure that your units are being cleaned thoroughly and improve the airflow, cooling efficiency and reduce the possibility of breakdown issues. Furthermore, by engaging our Midea maintenance services, our technicians will perform routine checks on your air-conditioning system. If there is any potential issues detected, our team technicians will advise on the necessary steps to get the issues rectified in the early stage. This will prevent the worsening of the problems and help owners to save on the costly repairs. In the long run, the cost of maintenance will definitely outweigh the benefits from regular aircon maintenance for your Midea system. Do not hesitate and contact us today to find out more about our maintenance Midea aircon services in Singapore
Midea Aircon Installation / Replacement
Other than providing quality air-conditioner servicing, chemical wash, repair and maintenance services, we also provide quality Midea aircon installation services in Singapore. With our certified and professional aircon installer in Singapore, we will be able to meet your air-conditioning needs in Singapore. Hence, regardless you are looking for a new Midea air-conditioning system for your new house or wanting to replace your existing old Midea units, we are able to provide quality aircon replacement services for your home or office. Midea manufactures wide range of air-conditioner such as Midea split system aircon, ceiling cassette, ceiling suspended, ceiling ducted and many more. With years of experience in providing installation services for all residential, commercial and industrial clients in Singapore, we strive to become your one stop air-conditioning contractor in Singapore. Feel free to contact us if you require quality and reliable aircon services in Singapore.
Midea Air-conditioner Servicing Technicians
Despite Midea air-conditioner are manufactured to last, however, there is chance that your air-conditioner, regardless new or old is likely to face problems during the lifespan of your system. You might experience aircon problems such as aircon leaking, electrical faults, aircon not working or switch on and off automatically and many more. Our qualified aircon technicians have the expertise and knowledge in performing Midea aircon servicing, repair, maintenance and many more. Hence, our technicians are able to rectify the air-conditioning problems that you are facing and regain the functionality of your system. Regardless what type of air-conditioner issues you are facing, we are confident in fixing your units back to working condition.
Reliable and Professional AC Servicing Company
In order to keep your air-conditioning system in good working condition and functioning well, you should engage professionals for regular aircon servicing Singapore. At Wei Wei Aircon, we have years of experience in Midea aircon repair, servicing, chemical wash, maintenance and installation in Singapore. If you are looking for a reliable servicing or repair for your Midea air-conditioning system, feel free to contact us to book an appointment with us today.