Aircon Servicing & Repair in Tuas
Other than providing services in the West area of Singapore including Jurong, we also provide quality aircon servicing in Tuas Singapore. We have commercial and industrial clients where their offices, warehouse or factory are located in this region. Our well-qualified and experienced technicians in Tuas will be able to provide servicing, repair, chemical wash, maintenance and installation for your air-conditioning system.
If your office, warehouse or factory is located in this area and you are looking for Tuas aircon servicing, feel free to reach out to us for assistance and we will send our technicians to your place.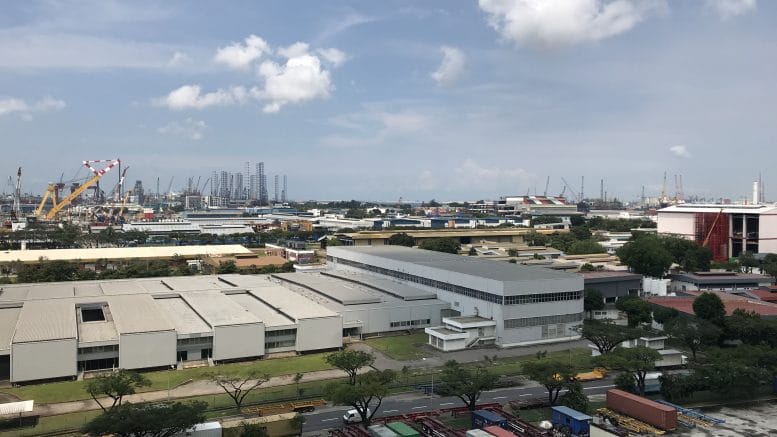 ---
Tuas Overview
This area located in west region of Singapore, very close to our neighbourhood country Malaysia. The Malaysia-Singapore second link, a bridge that connects Singapore and Johor-Malaysia is located here, which helps to reduce the traffic congestion between the causeways. Despite that, traffic congestion remains a critical issue for both countries.
You may wonder where did the name 'Tuas' came about, it was actually derived from a fishing method in the past, where Singapore was once a fishing village. Some history about this area was that in the early 19th century, it was also named by 3 different places, Tg Rawa, Tg Kampong and Tg gull. It was used to be swampland. By mid-20th century, it became a fishing village, where it is common to see close to two hundred of fishing boats every morning.
Before this area was being developed for industrial use, there were residents living in the area. There was many land reclamation development in the past, including Tuas View Extension, which is mainly used to house the world's largest storage of oil.
Since this area was far away from the commercial hub of Singapore, it was the highlight of industrial growth, resulting in the emergence of new industries setting up their business here. The industrial sector plays an important role in the overall growth of Singapore. Another important factor was that the Jurong industrial estate was built in this area. Furthermore, there is a world-scale renewable diesel plant located here. This proves the importance of Tuas contributing to the success of the country. In the west area, Clementi, Bukit Batok is another popular town where many are living there. 
Tuas South Beach
Many of you may not know there is a secret, secluded beach located in here. The exact address is along Tuas South Ave 4. The beach faces directly to the Jurong Island, It may not be the cleanest beach and may not be suitable for swimming, but the quiet and peaceful environment along with the stretch of sand and calm waters is definitely a good spot to relax yourself. Since it is a beach, there is no air-conditioning around, however, you can enjoy the breeze there.
Tuas Amenity Centre
If you think people can't shop here, you are absolutely wrong as in the Tuas Amenity Centre, there are several shops that offer different products and services. There is Singapore Pools outlet around this area and if you want to have a haircut, you can head to the barber shop as well. The shops are limited, hence you can compare it with the lavish shopping mall in the town. Tuas aircon servicing is being carried out regularly in the area, including shops to keep the area cool for the public.
Tuas Eating Village
Not known to many that it used to be a fishing village here. Just like other places having hawker centers, there is a Tuas Village Eating House in this area and is a very popular spot for lunch. There is famous chicken rice where it offers free-flow soup for their customers. There are also many delicious and wide variety of meals in this eating house. Some of the area are not air-conditioned so some may have to bear the heat or simply take away and enjoy the meal in your air-conditioned Tuas office.
---
Reliable Tuas Aircon Servicing Company
If you are working or living near this town, you would know that it can be a hassle for workers to travel long distances from their home to work, since the public transportation are not as developed as compared to the central business district area. With an inexpensive residential housing and buildings in the western region, there are a high number of workers living in here including Benoi and Pioneer Road. If you require any aircon servicing, repair or any other aircon service in the western area, we are able to assist you.