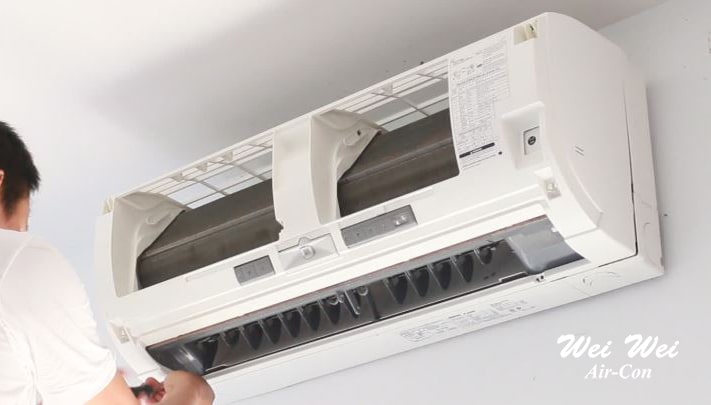 Aircon Servicing
We provide reliable aircon servicing where every detail of the service maintenance is done by our qualified and experienced team of technicians. By engaging our regular servicing, the chances of your units experiencing breakdown during the extremely hot weather will be reduced. Other than that, regular checks up during the maintenance are able to spot potential problems in your air-conditioner and get it rectified early. By solving the aircon problems earlier, it will prevent the worsening of the issue or your units being malfunctioned, which could lead to hefty cost of repair. As one of the experienced aircon contractors in Singapore, we provide a wide range of aircon services and we will definitely meet your aircon needs. Remember that your air-conditioning units should be serviced regularly, and the how long should you service your aircon depends on many factors. We service all residential, commercial and industrial premises, which include wall mounted, ceiling cassette and ducted type air conditioners.
Aircon Chemical Wash
It is important to provide your unit the care it requires. A chemical wash is necessary when the air-conditioner is under-performing such as failing to reach the expected temperature set or an increase in power consumption. Cleaning may also be needed if the aircon is emitting foul smell or noises. These are some of the signs that the unit requires a deeper and thorough wash.
During chemical wash, the system will undergo a thorough overhaul with approved chemical-based cleaners. After the wash, the parts of the unit will be clean of algae and dirt that have accumulated over the period.
A cleaner aircon ensure a more efficient system, utilising less energy to reach the expected temperature. This will help the unit to be more energy-efficient.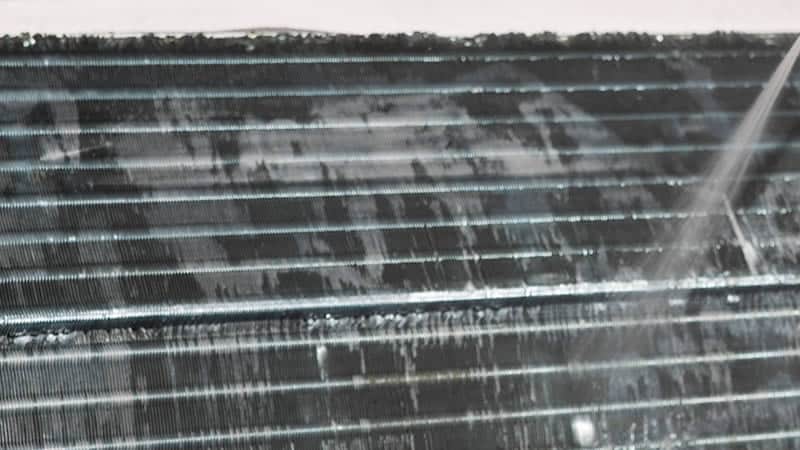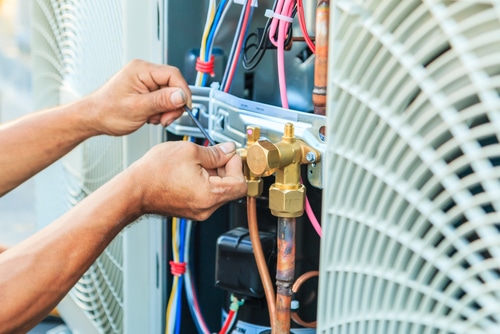 Aircon Repair
Our repair services include troubleshooting, diagnosis of the aircon problem, replacement or repair of the components. Whether residential, commercial or industrial, our experienced repair technicians will be on-site to inspect and troubleshoot the problem and provide solutions. We strive to provide quality repair services, solving your issues and regain the functionality of your units to working condition.
The below are some commonly faced aircon problems.
Aircon not working
Aircon leaking
Aircon switching on/off
Aircon noisy
Freezing aircon
Why Engage Aircon Servicing in Singapore?
Cleaner Environment
Regular aircon servicing in Singapore is essential as units in Singapore are running longer hours due to our humid weather. With long operating hours, the dirt, germs as well as bacteria will accumulate within the unit. Air-conditioning helps us to stay away from the hot environment and keep us cool, but it is important to keep the unit clean to ensure healthy and cleaner air for your family.
Greater efficiency
One of the greatest benefits of regular aircon servicing in Singapore is that it helps you to save cost and time. When your aircon are serviced regularly, malfunction problems are reduced, saving on repair cost. In addition, the unit will also be running efficiently, resulting in lower power consumption and allowing you to save on the electricity bills.
Prolong Aircon's Lifespan
A well-maintained machine that is serviced regularly is able to increase its lifespan. When your system is being regularly maintained, our technicians will be able to detect any abnormal function. Thus, any issue or malfunction is timely attended, reducing the chances of the problem deteriorating. With a lesser breakdowns and malfunction issue, your unit is able to run for a longer period.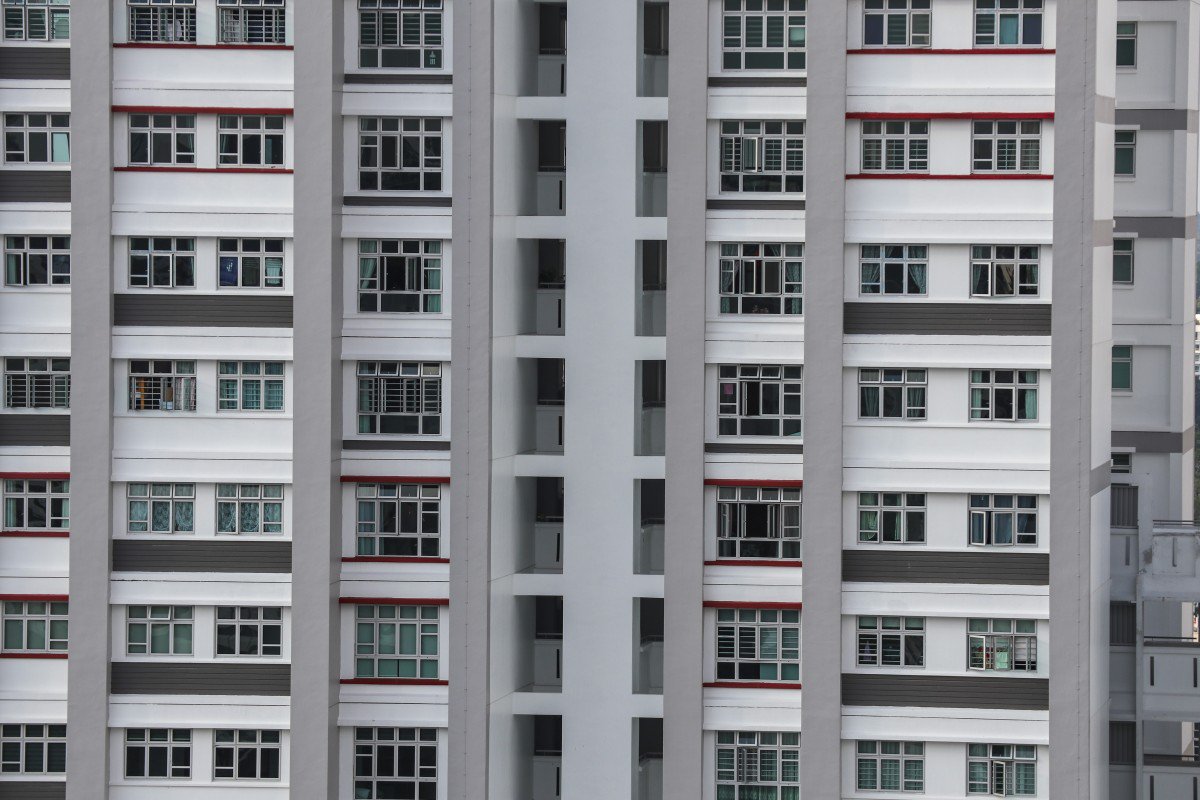 General Aircon Servicing
Air-conditioning has been an essential electrical appliance among the households in Singapore due to its extremely hot weather. The only appliances that could beat the heat is the air-conditioner. It is capable of producing cooling air that is able to cool down your room temperature and make it a comfortable and cooling environment for you to live in. Other than cooling your room, it also helps to improve the humidity level of your room by removing the excessive humidity. The air-conditioner is not only popular among households, it is also widely installed in offices, shopping malls and schools fight off the extreme heat in Singapore.
When there are pros, there will be cons. The drawback of an air-conditioner is that it requires regular servicing from good aircon servicing Singapore company to clean the different parts of the unit and also regular checks to ensure that the unit is operating properly and efficiently. However, you do not have to worry all these, with the help of Wei Wei Aircon, your regular servicing and maintenance will be fast and effortless. You can just sit back, relax and enjoy the cooling air while we will do all the work for you. 
If you ever feel that your aircon is not cold or is leaking water, you should engage the professional aircon company for regular maintenance and cleaning of your unit, as well as a thorough check on your units. We are experienced in various aircon brands including Daikin, Panasonic, and Mitsubishi aircon servicing and repair. To book a reliable aircon servicing in Singapore, feel free to contact our friendly staff for assistance.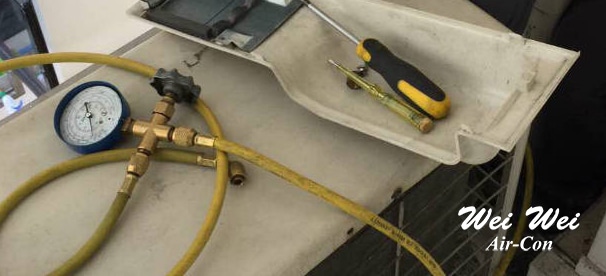 Benefits of Aircon Service
With the rising hot weather in Singapore, air-conditioner servicing is essential in maintaining your units to keep them in good working condition. By having regular maintenance and servicing not only help your units to operate more efficiently, but it also helps to detect any potential problems that may surface in the future and get it rectify in earlier stage.
Aircon servicing is a completely safe service that has many benefits such as keeping your units clean and extending the lifespan of your units. You may feel that proper checks on your air-conditioner units is not essential, but at Wei Wei Air-Con, we ensure that proper checks on your unit is done to detect potential problems so that your units won't experience sudden breakdown issue. In addition, we check for possible leaks that may harm your interiors such as floors or walls and if needed, our staff is able to perform repair jobs.

Call for Aircon Servicing in Singapore Today
Therefore, with the rising heat in Singapore, it is important to engage a professional aircon servicing company to maintain your units regularly in order to keep it in good working condition. Regardless of your aircon is for your home or office, the logic applies where regular maintenance is required. General servicing not only help to keep your air-conditioning system clean and ensuring a cleaner air, but it will also help to keep your units running properly, preventing your units from sudden breakdowns and extend the lifespan of your units. Other than providing general aircon servicing, Wei Wei Aircon also provide aircon repair, maintenance, chemical wash, installation and many more, we aim to be your one-stop aircon contractor for your air-conditioning system. Contact us for reliable and professional aircon servicing for your air-conditioning units today!