Service.
Repair.
Install.
Specialise in Mitsubishi Aircon & Commercial VRF Servicing in Singapore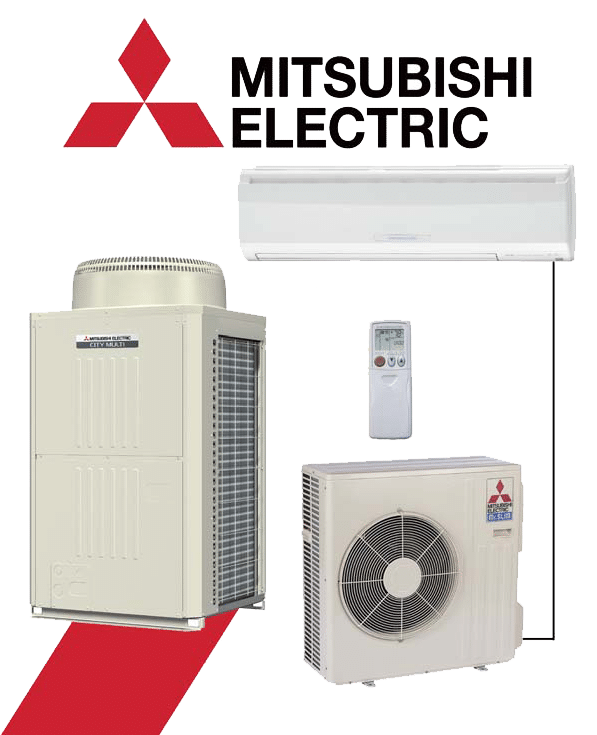 Mitsubishi aircon specialist
If you have installed Mitsubishi aircon in your home or office, and your units require regular servicing, maintenance or repair, We are able to assist you in your aircon servicing needs. 
Despite these air-conditioner are manufactured in a way to withstand harsh conditions, it is still required to opt for regular Mitsubishi aircon servicing or maintenance. This is to keep your units in good working condition and maximise the performance of your system. By engaging our aircon servicing, we will send our qualified technicians to your home or office and they will perform regular checks on your air-conditioner system. At the same time, they will clean the different parts in your air-conditioning system such as the filters, check the refrigerant levels, check the electrical parts, etc. to ensure that these parts are working smoothly. 
Why Choose us for your Mitsubishi unit?
In-house technicians
Our technicians are all well-trained in performing whole suite of services for your units. Our lead technician has almost
20 years
of experience in servicing and repair.
SAME DAY OR NEXT DAY EMERGENCY SERVICE
For emergency cases, we are able to provide same day repair for our clients.
Solve your problems
We specialise in fixing all your aircon problems including water leaking, aircon not cold and other issues.
Our Guarantee
We provide workmanship warranty for all our services.
Fully Licensed aircon service company
Providing you the best and legitimate services for your units.
Specialise in Residential and Industrial
From residential units to VRF system, we are able to service and maintain your units in good condition. Aircon Repair & Troubleshooting
Are you in a situation where your units are facing problems such as aircon not cold, strange noises or smell coming out from your unit? Other than that, there could be other unusual or strange stuff happening in your air-conditioning system that you should engage professionals to have a look. Thus, if you are facing any aircon problems, you can engage our Mitsubishi aircon repair services where our experienced technicians will check and troubleshoot your air-conditioner units, diagnose the cause of the issue and recommend solutions to fix your aircon.
When you encounter any aircon problems, you can trust us in repairing your air-conditioning system. We are able to provide quality repair services with our teams of aircon technicians where they have years of experience in repairing your unit. Our repair technicians are all fully qualified that will perform quality aircon services and meet your air-conditioning needs for your Singapore aircon system. Therefore, when you engage our repair services, it will give you a piece of mind as we are able to provide quality and professional Mitsubishi Electric unit repair efficiently for your home or office.
Chemical Washing
Other than regular servicing and maintenance, once in a while, you should opt for aircon chemical wash services. This chemical cleaning is required when your air-conditioner is accumulated with dirt, dust, debris where general servicing could not improve the condition of your units. There are many benefits from engaging our chemical wash services, it includes improving cooling efficiency, stronger air flow, cleaner air, prolong lifespan, reduce the possibility of system breakdowns and much more. We provide quality chemical cleaning to all residential, commercial and industrial clients in Singapore. With our qualified technicians in performing quality chemical wash services, we can ensure that your air-conditioner will regain its functionality and cooling efficiency as before. Furthermore, with years of experience, we have the technical expertise and knowledge in performing Mitsubishi chemical cleaning in Singapore. Hence, if you require chemical wash services for your units, feel free to contact us to book an appointment today.
Maintenance Services
It is no different from other machinery or other air-conditioner brands where regular aircon maintenance is required for air-conditioning system. Regular maintenance is crucial in up keeping your air-conditioner which will help to maximise the performance, increase energy efficiency, prolong the lifespan of your system and many more. Thus, if your home or office is using the air-conditioner, you should ensure that it has regular aircon servicing from the qualified aircon servicing company on a time to time basis. This will help you to save on unnecessary repair cost and with the increased energy efficiency, it will also help you to save money over time. In order to keep your aircon in good working condition and prolong the lifespan, it is essential to service the units regularly. In addition, if there is any fault surfaced, hire a qualified repair company to rectify it immediately, this is to prevent worsening of the problem which could harm the system instead.
Installation
Other than providing quality aircon servicing, repair, maintenance and chemical wash, we also provide Mitsubishi aircon installation for consumers in Singapore. Our well-trained and certified aircon installer are able to cater to your air-conditioning installation needs by recommending the most suitable Mitsubishi Electric air-conditioning system for your home or office. Thus, if you are looking to install Mitsubishi Electric Inverter system in Singapore, look no further and contact us today. We also offer Mitsubishi replacement in Singapore. Hence, we are your one stop aircon installation and replacement company in Singapore.
VRF Servicing
Other than providing aircon services to residential premises, Wei Wei Aircon also provide aircon services to commercial premises where we specialise in Mitsubishi Variable Refrigerant Flow, Mitsubishi VRF aircon servicing, repair, maintenance and installation in Singapore. The Mitsubishi VRF system is widely installed in commercial and industrial premises in Singapore such as warehouse, factory and buildings. Thus, if you require any aircon services such as City-Multi Mitsubishi Electric VRF aircon servicing maintenance or repair, feel free to contact us.