Having a noisy aircon unit is a typical issue that influences numerous home owners due to the disturbance it causes during operation. The explanation might be because of a particular inner issue or it tends to be a combination of broken parts inside the system. Yet, whatever the cause of the problem is, home owners acquainted with the issue would all be able to identify with the grinding, clicking and disturbing noise coming out from the noisy unit. In this article, we'll examine the various causes from a noisy aircon.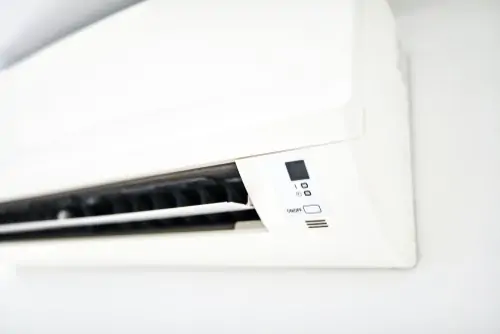 Common Signs and Reasons On Your Noisy Air Conditioner
Buzzing Noise
A buzzing sound coming out from your unit can be due to several number of potential issues. A portion of these issues are faulty parts, condenser coil, and leaking in the unit. With these numbers of units that could cause these buzzing noise, experienced technicians should be called in to identify the cause of the issue and get them to fixed it. It is also important to check on the units condition and whether chemical washing would be able to help resolve the noise.
Clicking Noise
A slight and weak clicking noise from your unit when switching your aircon on and off might be common. However, it surely isn't common at which it keeps on clicking all for the duration of the day. This noise can be a direct result of a deficient control in the system. On the off chance that you end up running into this problem, it is ideal to engage an aircon professional quickly for a maintenance or repair to prevent it from worsening.
Banging Noise
Aircon units producing banging commotion quite often make them have similar manner issue, such as a broken part, It could be an interfacing part that go wrong or pin going haywire which requires further assessment to confirm the loud noise.
Squealing Noise
Squealing commotions coming out from a unit could be due to the reason of the transmission of air system through the duct framework. With regards to squeling noise coming out from your system, it might imply something is wearing out. You can watch out for these signs, however, having a technician to check on the unit and getting it repaired is the utmost priority.
Humming Noise
Typical AC units are known to deliver faint murmuring noise whenever they are in operation, however this doesn't mean the unit is entirely working perfectly. Some of the time it tends to be a direct result of a faulty parts or a refrigerant issue that could cause the vibration and the humming noise. On the other hand, there is also a decent possibility that the sound is caused by an electrical wiring.
Clanking Noise
If an irritating clanking commotion is by all one of the main sound coming out from your aircon, then, at that point, it may be flagging a loose or unaligned part inside the frame work. These parts inside the unit probably have fizzled or the compressor itself is facing issue. Then again, it can likewise be due to unbalanced parts and require further fixes.
Screaming Noise
A piercing screaming or whistling noise from the unit could be due to several issues, one of the common issue is due to the compressor and refrigerant problem. This is a serious problem that should be managed promptly as it can affect the operation as well as your family's wellbeing. You should essentially turn off the unit and try not to switch it on until an expert fully assess your unit and fix the issue.
Rattling Noise
If your unit starts to deliver a loud and unusual rattling sound, you want to have it checked at the earliest opportunity. This is an obvious indicator that the machine is beginning to wear out and its parts may have start to malfunction inside the framework. Some of the time it can likewise be because the parts and bolts are wearing out, thus result in the rattling noises. You can check for any of these by rapidly checking within the unit.
Fix your Noisy Aircon & Enjoy The Cool Air
Assuming that any of these noisy units have been bringing you hardship and pain, give us a call or send us a message. Our experienced technicians would be able to assist you on the fixing and up-keeping of your AC units, allowing you to rest and work on your tasks peacefully.