If you are living in Singapore, you would experience the hot and humid climate which can make people feel sweaty and uncomfortable. Air-conditioner becomes a huge part of our daily life and we could see these cooling units anywhere we go including shopping malls, shop houses and even some hawker centres. It allows us to focus on our tasks or relax comfortably despite the high outdoor temperature. This cooling comfort will be compromised in the event there is no proper servicing and maintenance being carried out regularly. However, depending how well you maintain your units and your daily usage, general cleaning may not be able to improve your air-conditioner condition. This normally happens when a household neglects the regular maintenance required. In this case, when regular cleaning is unable to improve the cooling performance of your unit back to optimal level, it would be best to perform aircon chemical wash Singapore service for your air-conditioning system.
You may then ask when is it the right time to do aircon chemical wash in Singapore? This is one of the most effective maintenance work that most aircon chemical cleaning companies in Singapore would carry out as it is effective and have many benefits for your air-conditioner.
Aircon water leaking
This is one of the most common aircon problems faced by households in Singapore. If you are facing aircon leaking water problem, there are many factors that could contribute to this leaking issue. Commonly, this is due to poor maintenance and servicing being carried out, resulting in the build-up of the dirt around the unit. Thus, it is also recommended to carry out regular maintenance to prevent such water leaking problem from happening. Water leaking is often neglected by households where they continue to operate their air-conditioner. This is extremely important as this is signs that you need to engage a professional aircon servicing company in Singapore immediately to check on your unit. The consequence of neglecting it could result in breakdown or additional repair work to fix the problem. In the event normal cleaning are unable to improve the situation, aircon chemical wash would be required to fix the problem and regain the functionality of the air-conditioner.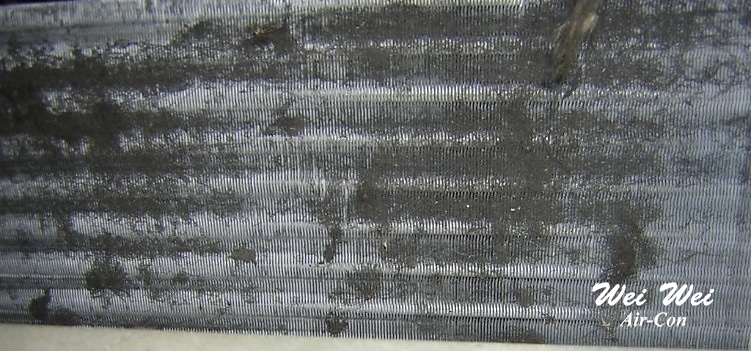 Smelly aircon
Through regular usage of your cooling unit, the dirt and mold will accumulate and grow in the unit. Furthermore, with the hot and humid weather in Singapore, this accelerates the growth of these bacteria and mold in your air-conditioner. This could result in the aircon emitting a bad smell and this could result in discomfort when you are working or sleeping in the room. In this case, it is recommended for aircon chemical cleaning where it is able to resolve this problem and allow you and your family to enjoy the cool and fresh air from your air-conditioner once more.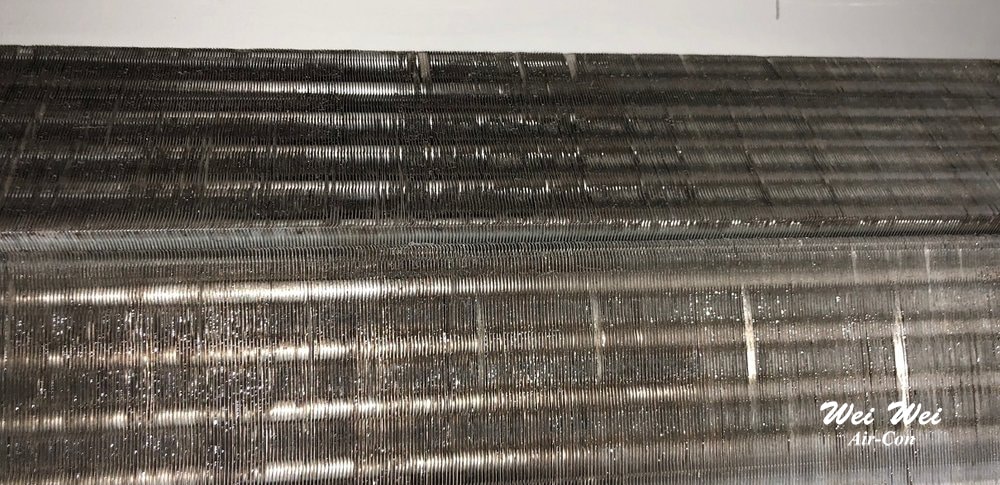 High power bills
The air-conditioner is one of the highest power consumption electrical appliances as compared to other appliances in Singapore households. It is always a concern for households on the electricity bills when using the air-conditioner. As mentioned earlier, aircon chemical wash is able to increase energy efficiency of your air-conditioner. This occurs where the air-conditioner is able to cool down your room efficiently as compared to before. Thus, this greatly reduces the operation of the unit. With reduced usage and not compromising the cooling comfort, it will reduce your energy bills in the long-run.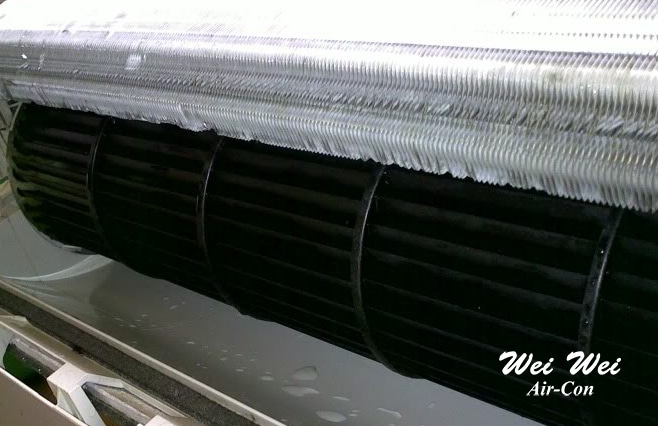 Allergic reaction
If your air-conditioner unit are not being serviced regularly, dirt, debris and bacteria would build-up in the unit and this is especially serious for people with allergic reaction. Depending on the area you are living in Singapore, some areas have higher construction activity, which increase the build-up of these dirty substances. Through aircon chemical cleaning, it involves a thorough cleaning of your unit and able to remove all the dirt, dust, allergens that build-up over time. Through the process, it will result in cleaner and fresher air in your room. This greatly diminishes the odds of those in your home that are highly sensitive to allergens. Doing aircon chemical wash not only prevent such allergic reaction from occurring, which saves you on medical bills. Furthermore, it will increase your energy efficiency as well as cooling performance.
You may think that you could DIY your aircon chemical wash on your own without the help of others. However, aircon chemical wash must be done by an experienced aircon chemical wash company in Singapore due to the complicated process and the required experience to perform such work. During the process, the aircon technician will remove various air-conditioner parts and using a chemical solution to wash the air-conditioner thoroughly. This will remove all the dirt, bacteria and mold that formed in the unit. This will naturally resolve the problems you are facing with your unit and regain the original functionality of your air-conditioner.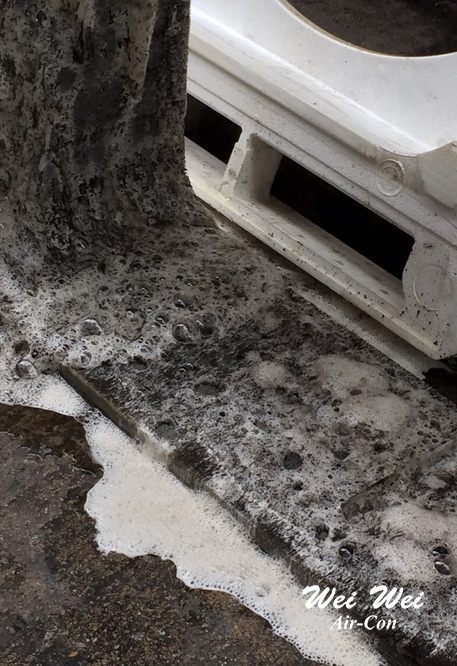 Once the chemical cleaning is performed, you will be able to distinguish significant differences in your air-conditioner unit in its energy efficiency and especially on its cooling performance. It is always recommended to perform regular servicing to maintain your unit in good condition.
Remember that aircon chemical wash must be carried out by reliable aircon technicians in Singapore to ensure the work is being done professionally. You make want to save some money and do it yourself. However, always take note there is always a risk involve and a small mistake could compromise your air-conditioner unit and result in unnecessary repair cost or even replacing the whole air-conditioner system. At Wei Wei Air-Con Engineering Pte Ltd, our staff are well-trained and qualified to perform aircon chemical cleaning, maintenance, repair for various types and brands of air-conditioning units.
Aircon chemical wash for your air-conditioner always involves experience, the right tools and knowledge to perform professionally. With the cooling system varies according to brands and types of units, it is recommended to engage Wei Wei Air-Con to perform this work. Being one of the top rated aircon chemical cleaning services in Singapore, we are always striving to provide the best service to our customers in Singapore. Give us a call anytime or filling up the contact form and we will assist you.