Essential aircon repair and servicing tools are required to repair, service as well as maintaining the air-conditioners in Singapore. It is important to be aware of such tools and make full use of it when performing air-conditioner work. Unlike other system, air-conditioning system requires different set of tools to perform routine servicing to keep them in optimal condition.  Furthermore, with the complication of the cooling system which involves different components and refrigerant in the system, it implies that the cooling units need to be maintained with care by experienced professionals. It is important to get the right basic tools for servicing and repairing your air-conditioner unit in Singapore. This will ensure you started off on the right track and able to spot these problems, repair it and replace these parts with the right tools on hand. We will go through some of the common air-conditioners repair tools required in Singapore.
1. Screwdriver
Screwdriver is one of the common tools that is required in any type of repair work including the air-conditioner. There is a wide range of types and sizes of screwdrivers that will be required when repairing your air-conditioning in Singapore. It is recommended to purchase screwdrivers that are equipped with insulated materials. This will greatly reduce the risk that you could experience when performing any repair work. Since there are many types of screws that may be required in the air-conditioning system, thus, it is always better to be equipped with the sets of screws to ensure repair work could be carried out efficiently. You could always find a reputable aircon company in Singapore for various services including repair to avoid such hassle and leave it to the experts.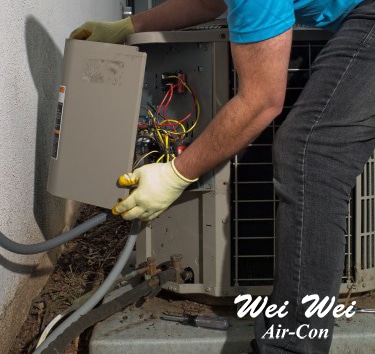 2. Pliers
Pliers are required during repair or servicing works in Singapore, particularly when you have an object that needs to be placed or remove which are unreachable in the air-conditioner system. This is when you require a set of pliers to help in your work. There are different types of pliers on the market and depending on the work involved, it is always good to have a full set of tools before you start performing to repair your aircon. However, if purchasing entire set is not suitable, you could start with the longer type of plier which could work for basic repair work as well. The use of the longer type of pliers help to reach areas which are held deep down in the air-conditioner and help to perform the task with ease.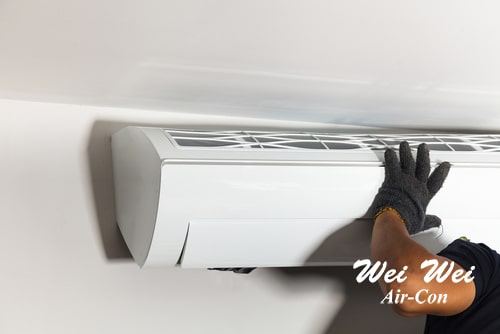 3. Electric Drill 
Among the repair tools, one of the essential tool will be electric drill. It is the most basic type of tools required for various jobs for making holes for a framework to drilling for air-conditioners. It is mandatory to have one electric drills for any air-conditioner repair work that require in the future. There are both electric and the traditional drill. However, both types of drills perform the same, only that the electric drill requires additional batteries and charger to support it. When you shop around, you may notice that some types of drill are more expensive than others. However, remember that good things don't come cheap. Thus, the quality and functionality of drills may differ depending on models and brands as well. You will notice that the higher quality drills cost more and remember that good ones will last you longer, and you should not compromise the quality and safety aspect of the drills. Some drills come along with a set of bits that are most likely suitable for common repair works, but depending on the work, it may require you to purchase additional bits. Thus, keep in mind and purchase the suitable one when repairing your unit.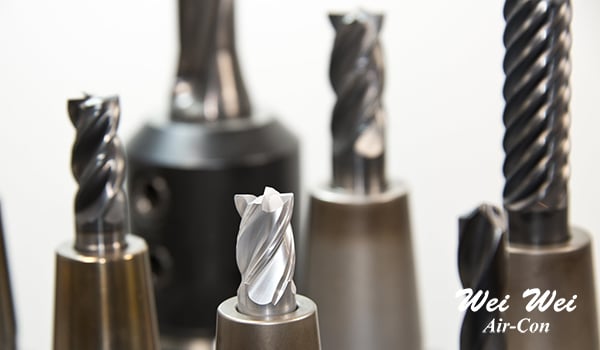 4. Sawzall
With sawzall, you could potentially saws any shape to fit your air-conditioner depending on the blade that you used when working on the repair. It is always important to purchase a sturdy type as the constantly moving action may result in loosening parts which could be prevented with a better quality one. There are also different types of sawzall in the market, common ones are the electric type, but requires constant charging to its full capacity in order to perform optimally. The lack of power will result in the performance to deteriorate significantly and could affect your repair to pause. Thus, remember to get a better type of sawzall that you could last you sufficiently on your job. Also, in the case there are faulty batteries in your bag, remember to keep them separate from the good ones to prevent it from affecting the rest. Other than the traditional ones, the quick-release type of blade system are better as compared to other types that are in the market. However, depending on your style and job required, you will have to find the one that you are comfortable using it.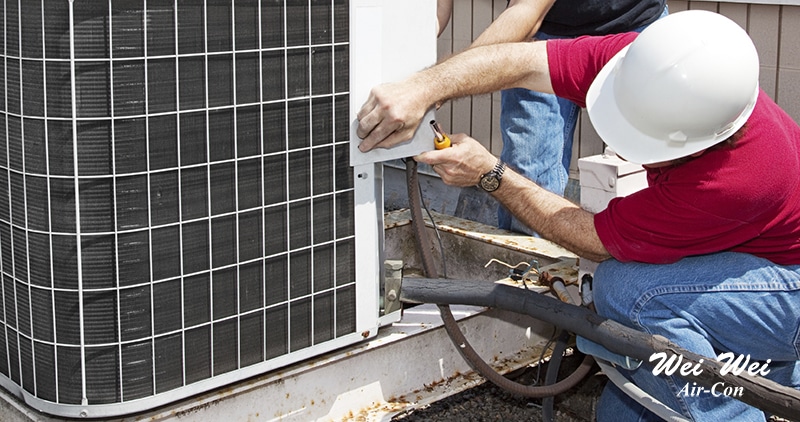 5. Measuring Tape
You may see this measuring tape often not only in air-conditioner repair works but also other jobs such as renovation. This measuring tape is a steel tape which works great for measuring dimensions or objects. One main advantage of this tool is that it is smaller in size, and it is very convenient to carry it around with just a pocket. There are many uses of measuring tape in performing repair work, including measuring the length of the tubing, room size, object dimensions and much more. The recommended length of your measuring tape should be around 7.5m and it should be sufficient for most of the work that is required. Since the measuring tape is always at work, it is advisable to purchase a better quality one so that it will last you longer, and reduce the chances of spoiling it during measurement. When you are doing any measurement, a marker is useful in recording the dimensions. Despite quality is important, the measuring tape is also prone to cracks, scratches or even get stepped on and this could potentially break the tape. Thus, you should take good care of your tape during the repair work and prevent it from falling apart.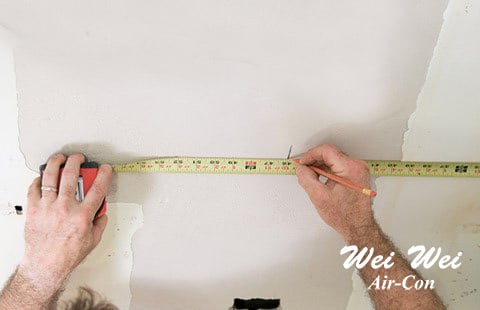 With the introduction of the essential tools when carrying out your repair work for your air-conditioner, it will help you to get prepared. However, there could be additional tools which are required for other repair works or malfunction system. This list of tools are commonly used, but it may not be comprehensive when performing the repair work or maintenance of your units. All the tools are important and will help you start on the repair works for your air-conditioning as well as servicing to keep them in good working condition. However, keep in mind that any repair works carry risk and it is always recommended to engage an experienced air-conditioning repair company to fix your cooling system.