With the extremely hot weather in Singapore, the air-conditioner is one of the essential appliances in Singapore to keep ourselves cool. There are numerous types of air-conditioners in Singapore that cater to different cooling needs, from residential to industrial premises. With the high demand for cooling appliances, the air-conditioning market offers many air-conditioner brands to offer a cooling and comfortable environment for consumers. One of the common air-conditioner brand that and is familiar among Singapore households is Daikin aircon. You may heard of it before and wondering if Daikin aircon is good in Singapore for your cooling needs. However, keep in mind that air-conditioning system works the same as any machinery, where regular Daikin air-conditioning service remain best in maintaining the units in good condition. The lack of maintenance could result in air-conditioner problems and risk in shortening the life-span of your units. Hence, always remember to get your units serviced and repair if you are facing any issues with your Daikin system.
If you are looking to install Daikin cooling system, you are in the right place as we will be covering interesting information about Daikin and you can decide if it suits your needs.
1. Japan Brand
Daikin is a multinational air-conditioning manufacturer founded in Japan in 1924. It has been serving consumer cooling needs for several decades. As one of the world's leading air-conditioning brand, Daikin has continually strived to innovate and pursue for a high quality air-conditioner that last and fulfil user cooling needs. This is through constant innovation in its technology, engineering and design of the air-conditioner system. Japan is one of the country with distinct four seasons, and temperatures could change drastically or even stay at high temperature all year round in some areas. This has honed Daikin to evolve and built high quality air-conditioner that able to withstand these diverse climates. Daikin is one of the reputable company that people recognised as a Japan brand with leading technology and its unique design and features. This has differentiated itself from the other air-conditioner brands in the market.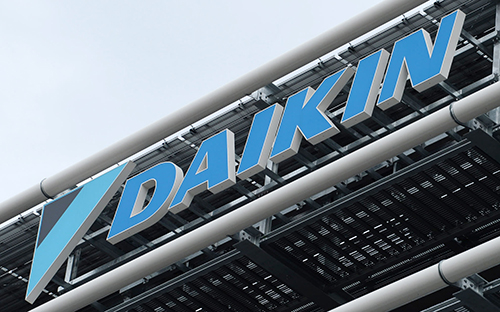 2. Built to withstand all conditions
Electrical appliances are often built to withstand certain condition, however some may not be able to handle it. Air-conditioner works the same where the ability to withstand various climates would be dependable on the air-conditioner brand or types of air-conditioner unit. As mentioned earlier, Daikin is a Japan brand and built to withstand for Japan climate. Japan experience different climates, where in the north, the temperature could drop far below 0 degrees during winter. The south is in a subtropical zone, where the high temperature could stay throughout the year. This result in differing climate across different regions and Daikin air-conditioner are manufactured to meet the diverse climate in Japan. With Singapore weather staying hot all year round, the Daikin air-conditioner is built to withstand the hot climate to provide cooling comfort for Singapore households. The air-conditioner is built to last, making consumer's investment on their cooling needs to be worthwhile.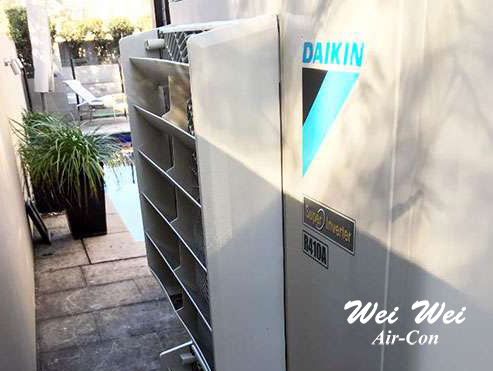 3. Meeting user needs
Daikin offers a wide range of products that able to meet user needs in Singapore. Air-conditioner products alone, it offers many types of units that cater to different cooling needs. This includes air-conditioner that is commonly found in households or large commercial office such as VRV air-conditioner system. Other than recognising different cooling requirements for different premises as well as users, Daikin also recognise the importance of quality air-conditioner and its sustainability as well. You can often see Daikin offer various air-conditioner that serve different needs. Some focus on the innovative features, while some focus on the aesthetics and sustainability, which are better in terms of being environmentally friendly.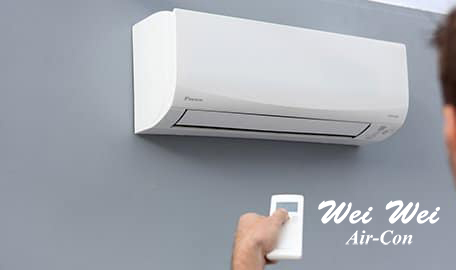 4. Leading air-conditioning manufacturer brand
Daikin is one of the pioneers in the air-conditioning industry in Singapore. It has been manufacturing air-conditioner for consumers for the past decades and many have been relying on its unit to ensure a cooling environment. Until now, Daikin remains as one of the leading air-conditioning manufacturer in the industry. With its cutting-edge technology and innovation, it has created various air-conditioner features that provide both convenience and comfort to users. With the innovative technologies and engineering in the industry, Daikin holds large number of patents and trademark, including the Daikin VRV air-conditioning. Despite that other air-conditioning brands follows through and launched VRF air-conditioning, which is similar to VRV system. This shows how Daikin is taking a lead in the development of an air-conditioning standard in the industry.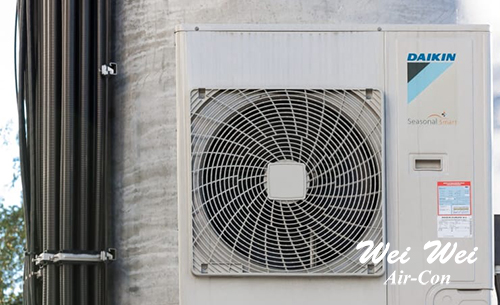 5. Sustainable comfort cooling
With the rising environmental issues across the world, manufacturers are always environmentally conscious of their products. This is the same in the air-conditioning industry where manufacturers such as Daikin are striving to design and manufacture sustainable comfort cooling air-conditioner through cutting-edge technologies and innovation. This would greatly reduce the global warming impact and build a sustainable environment. One area would be through the energy efficiency of the Daikin air-conditioner, where it has focused on energy efficient units without compromising its providing cooling comfort.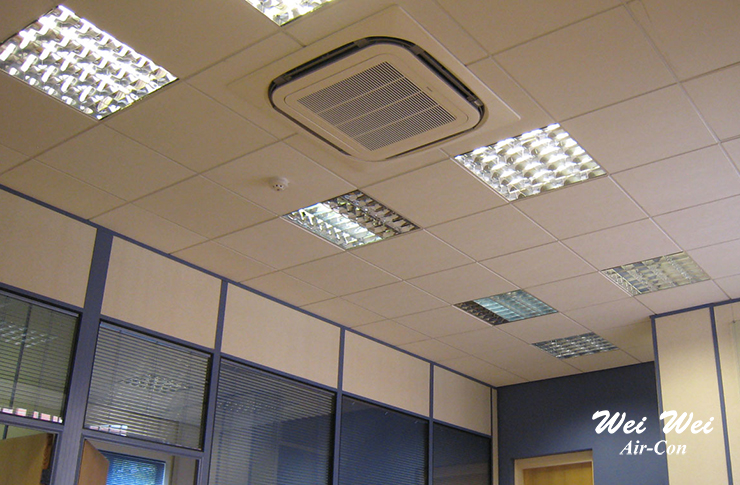 6. Energy efficient air-conditioning
As mentioned earlier, where Daikin places huge emphasis on sustainable comfort cooling. This can be seen from Daikin energy efficient air-conditioning units. It has one of the air-conditioning system around the world with high energy efficiency. Through its innovative design and development, it has significantly improved on the energy efficiency of their air-conditioner without compromising on its cooling performance. This means that their air-conditioner is able to generate excellent cooling performance and the ability to consume lower energy during operation. This will not only reduce global warming impact, but also help consumers to save on their electricity bills. The Daikin air-conditioner is one of the first air-conditioner brand that introduce the energy efficient air-conditioning units, where it has obtained 5 ticks Daikin air-conditioner in Singapore. This is the highest level of energy efficiency standards in Singapore among the electrical appliances. This could come at a higher cost as compared to other air-conditioner units. However, this allows user to save on their power expenditure while continuing to provide satisfactory cooling comfort for your home or office. This energy conversation features may depend on the type and brand of the air-conditioner and you should take this into consideration as well as other factors when deciding the units that would suit your needs.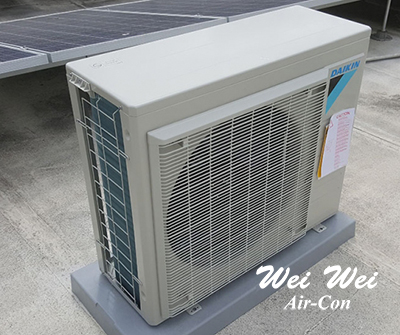 Now that you are familiar with the Daikin air-conditioning system, we hope we answered your question, if Daikin aircon is good in Singapore. While there are many air-conditioner brands in the market, it is important to select one that would suit your needs and serve you best.
At Wei Wei Air-Con Engineering Pte Ltd, we offer a wide range of aircon repair, servicing, maintenance and chemical wash for residential, commercial and industrial premises. With years of experience in the industry, our technicians are able to fulfill your air-conditioning needs and provide service for your Daikin air-conditioner.