Everyone living in Singapore would hope that the weather could be slightly cooler as the weather always make people feel uncomfortable staying outdoors due to the extremely high temperature. This leads to people finding alternatives to cool down themselves, which is air-conditioning units that are quiet and efficient in cooling down the room. With the regular usage of the air-conditioner, you may experience common aircon problems in Singapore which are faced by households. Regular maintenance and servicing on your aircon will reduce the possibility of such problems happening and allow you to remain cool during the hotter months.
It is important for you to be aware some of the common problems that you may be facing with your air-conditioner so that you know what is the next steps. We will now go through some of the commonly faced problems below.
Poor cooling performance
Is your room not cooling at all, despite setting the temperature to the lowest degree, or worst, the air-conditioner is not cold at all? This is another common aircon problem faced in Singapore and there are different factors that could cause this problem. It could be due to a dirty air-conditioner which deteriorate its cooling performance. This problem can be prevented by calling for periodic servicing which will ensure your unit are operating at tip top condition and such cooling issues will be prevented. Another possible reason could be due to the refrigerant level in the air-conditioner system. You should call for your servicing company to inspect the air-conditioning system for you and find out the root cause of the problem. Any professional company will assess your cooling system and ensure they are at the optimal level. Low refrigerant level is dangerous both to the environment and the system and immediate response is required to prevent the condition from worsening. Getting your air-conditioner in the right optimal level required skills and experience and it should always be performed by experienced staff, which are skilled in your brand and type of air-conditioner unit. For example, if you are using the Daikin brand air-conditioner, you should always engage experienced Daikin aircon servicing company in Singapore to service or fix your unit.
A tip that may be helpful to you is that air-conditioner requires regular maintenance and inspection by professionals. This will ensure any potential problems could be identified and resolve in time. This should include refrigerant inspection and other components inspected in the air-conditioner system to ensure the units are running optimally.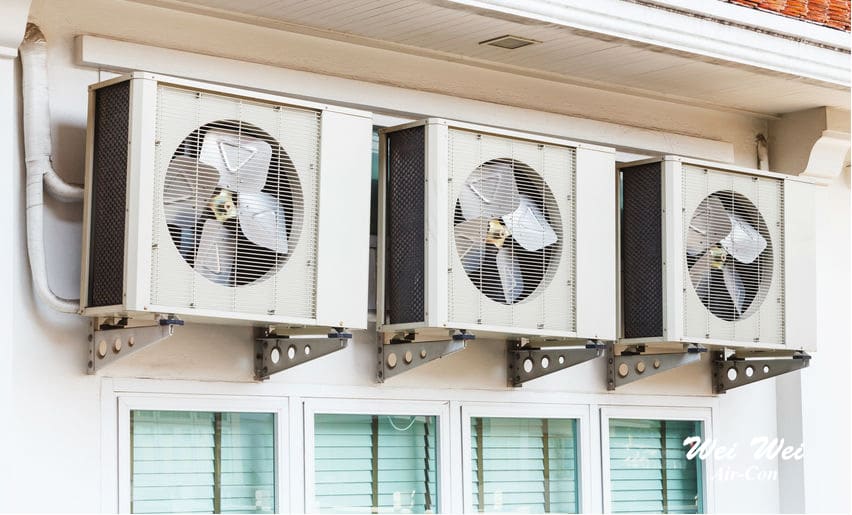 Faulty components
There are many different components in your air-conditioning system and it became tricky sometimes if your unit experience malfunction or other problems. There is a high chance that the air-conditioning problem you are facing is related to faulty components in the system. Air-conditioner works like a vehicle where regular maintenance can reduce the risk of such incidents from happening. However, machinery and the components are similar where it will wear out through the lifespan of your air-conditioner unit. If you happen to experience parts failure, and the aircon does not work, you should immediately call for a repair company to troubleshoot your air-conditioning system. They have the tools and expertise to replace the faulty parts and advise you on other possible alternatives as well. The older the air-conditioning units, the higher chances that your air-conditioning will experience such problem and a good maintenance is always beneficial. It is also recommended to engage companies that provide both servicing and repair service as they will be familiar with your units and will be able to schedule optimal response time to fix your problem.
Another tip for you when you are facing such problem is that always call for expert immediately and avoid delaying such problem. Since there could be various components in the air-conditioning system, by neglecting and continue operating the unit may worsen the problem and result in further unnecessary repair cost instead.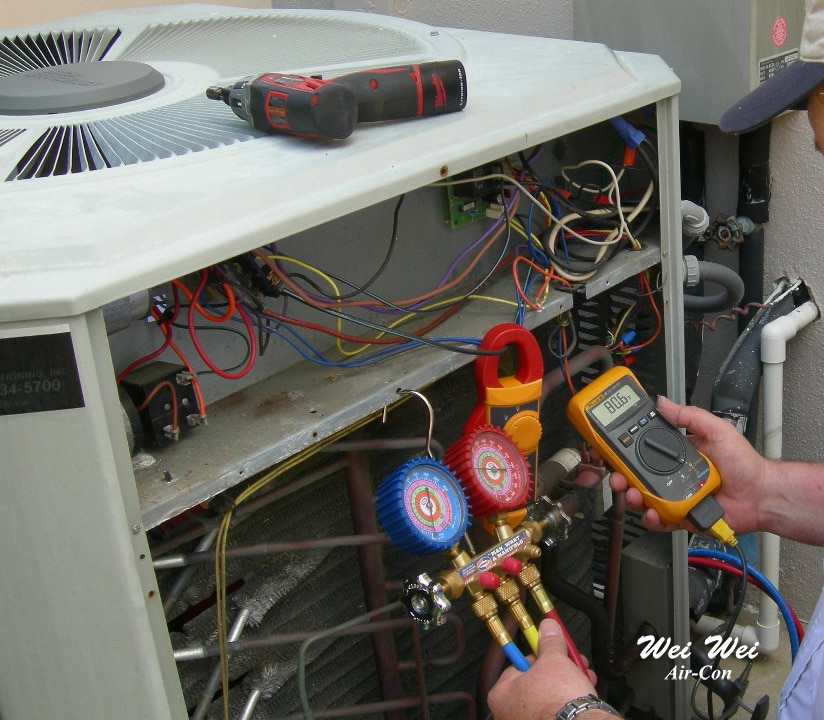 Aircon not switching on
Have tried switching on your air-conditioner, but there is no response at all? Did you fail to hear any sound or feel any wind blowing out? This is one of the common problems faced by household where there is some problem in the air-conditioning system. There could be components in the system being malfunction and result in the unit to be failing and not able to turn it on. Since it is a complicated system and there are electrical current flowing through the system, it is best not to try any DIY repair on your own. There are risks of injury if it is not handled professionally, which requires the right tools and experience in repairing your air-conditioning. Remember to engage a professional repair company in Singapore to inspect and fix your air-conditioner back to its working condition.
Tips that could be helpful for you is that always try to understand your air-conditioning system and spot any potential problem in your system before it breakdown completely. You can do so by engaging regular aircon servicing where professionals will service and also inspect your air-conditioning system to ensure they are operating at good condition. If there are any potential issues, it will also be highlighted and resolve it to reduce the risk of malfunction problem.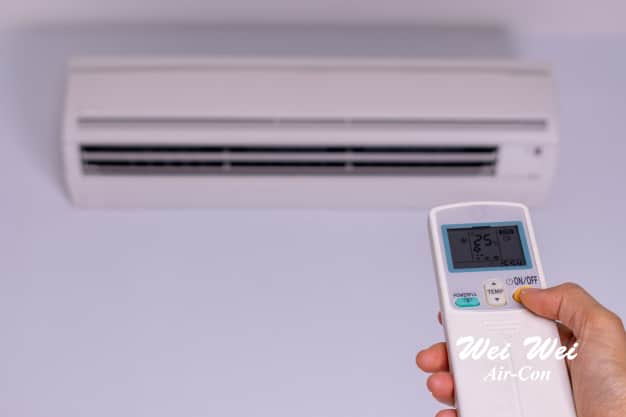 Rising heat in air-conditioner
If you experience that your air-conditioner heats up at a very fast and abnormal manner, this shows that there the air-conditioning may be in a bad state. This is important as the heat could be caused by malfunction component such as the condenser unit. The condenser plays an important role in the air-conditioning system where it helps in the cooling function and remove heat, to the surroundings and generating cooling air to your room. If your air-conditioner is not serviced or maintained well, these dirt and debris will accumulate and result in poor performance and could also lead to an over worked problem that may cause malfunction problems. The rising heat is crucial and should be fixed immediately as it may, even lead to fire hazard or cause the air-conditioner system to breakdown if it is not deal in time. Always call for a repair company to clean your air-conditioning and fix it if you are facing other problems as well.
Another tip that you should remember is that always engage a reliable aircon maintenance company to check and clean your air-conditioning units regularly as over-worked problem and heating issues could be prevented if periodic maintenance are being carried out to ensure proper function of the units.