With the humid weather in Singapore, we could see air-conditioner all over the place, including shopping malls, buildings, households and even food courts. With the rising temperature, which makes us feel uncomfortably hot, cooling units have become a necessity during work and rest periods. Similar to any other machinery that one uses, regular aircon maintenance is important to maintain the condition and performance as well as increasing the lifespan of the units. It is known that machine tends to reduce its efficiency every year gradually. One of the important service of maintaining your units is aircon chemical cleaning for Singapore households. It is one of the effective maintenance techniques to ensure your units is running in tip top condition. Some may ask so how often should I do aircon chemical cleaning in Singapore?
In contrast to staying a hot environment, if you happen to live near the sea such as Sentosa or marina bay in Singapore, these tend to cause accumulation of salt, dirt particles in your air-conditioner units. In such an environment, it will increase the deterioration of performance and condition of your units as compared to other areas in Singapore. Hence, the environment that you are living in is one of the factors that could affect the way you engage in chemical cleaning. It is always recommend to engage in chemical cleaning when you noticed a serious drop in cooling performance and you should always get a professional to inspect the condition of your units for you.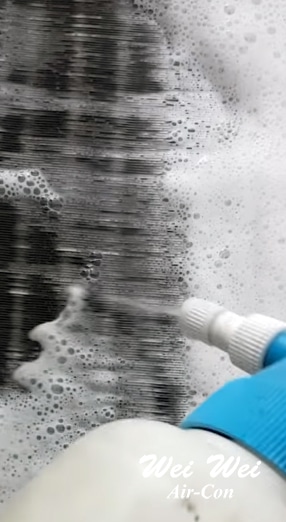 Chemical cleaning your air-conditioner involves a thorough cleaning process where different parts of the air-conditioner are inspected to see if there is any problems. This will help to ensure the problems could be fixed before letting it go unnoticed. Next, these parts will be cleaned with chemicals thoroughly where all the dirt, grimes, and dirty substances will be removed from the units effectively. When your units are cleaned with chemicals, it could increase the efficiency of the system substantially. For average household's usage in Singapore, the average chemical cleaning is done around every 6 months. However, it all boils down to different factors such as your air-conditioner usage as well as how often you maintain your air-conditioning units. There are also many other factors that could affect it. There are differing requirements and needs across different households as well as different usage of the air-conditioning system.  We will now go through some tips that could be useful for you if you are intending to have your air-conditioning units chemically cleaned.
1. No cold air
In the event that there you noticed your air-conditioner is no longer producing cooling air and unable to cool down your room or office. There could be different causes for it and with the high usage of air-conditioning system in Singapore, it could result in poor cooling performance over time. Since air-conditioner are constantly operating on a daily basis, the accumulation of dirt and grime will gradually reduce the performance of the system and it could also result in warm air, where no cooling air can be felt. In this case, chemical cleaning could effectively help to overhaul the air-conditioning units and restore the proper functioning of the units.
2. Bad smelly air
Do you smell an awful stench blowing out of your air-conditioner? Bad smelly air from your air-conditioner is often experienced by home owners. This is often contributed to the humid weather in Singapore that accelerates the growth of bacteria, mold within the air-conditioner. In this case, a thorough chemical cleaning has to be performed to effectively overhaul and remove the bacteria, dirt and mold that are causing the awful smell you're your air-conditioning system.
3. Leaking air-conditioner
Leaking air-conditioner could be a nightmare for some households. The sound of water leaking or other leaks could frustrate and cause panic to homeowners as they are unable to continue using their air-conditioner under the hot weather. In some cases, chemical cleaning will be required to resolve the leaking problem and ensure good hygiene and cleanliness in the air-conditioner system. Thus, if this is experienced by you, it is important to call for a reliable aircon company in Singapore to maintain and service your air-conditioning units.
How chemical cleaning is performed for your air-conditioner
All the parts in your air-conditioner will be inspected and ensure all of them are operating well. This will enable our staff to spot any inefficiency or potential problems and fix it in time. This will prevent any potential problems getting neglected and help you to save on unnecessary repair cost in the future. Next, different parts of the air-conditioner system will be cleaned with chemicals and thoroughly washed during the process. This will thoroughly clean the unit and prevent any corrosion on the unit which could be caused by the chemicals. This step is important as an experienced chemical cleaning company will ensure all the parts are thoroughly washed to prevent such incident from happening. All the parts will be flushed with chemicals during the process and this will effectively ensure all the dirt, bacteria, grimes that have accumulated are removed during the process. Through the cleaning process, it will restore the cooling and operating performance as well as a new one.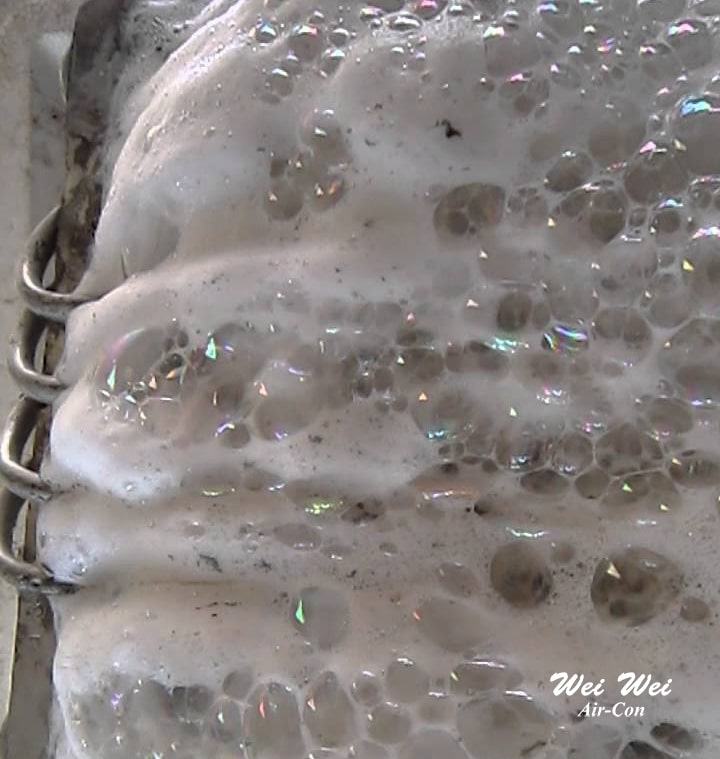 Benefits of chemical cleaning of the air-conditioners
There are many benefits of engaging chemical cleaning of your air-conditioning system.
1. Noise: It could reduce the level of noises generating from the unit which caused by the poor operation.
2. Leaking: It could effectively resolve leaking problems that are experienced by homeowners.
3. Breakdowns: Through better efficiency and regular inspections, it will greatly reduce the chances of major breakdowns, which could help you to save costly repair, or even replacements in the future.
4. Energy efficiency: Chemical cleaning could also increase the energy efficiency and result in lower energy bills in the long-run.
5. Inspection: During the process, various parts and components in the air-conditioning system will be inspected and check, which will ensure good operation in the units.
6. Bad smell: As mentioned above, bad smelly air from the unit can be effectively resolved during the process.
7. Overall efficiency: With the unit being clean effectively, it will increase the overall cooling performance and efficiency through regular maintenance as well.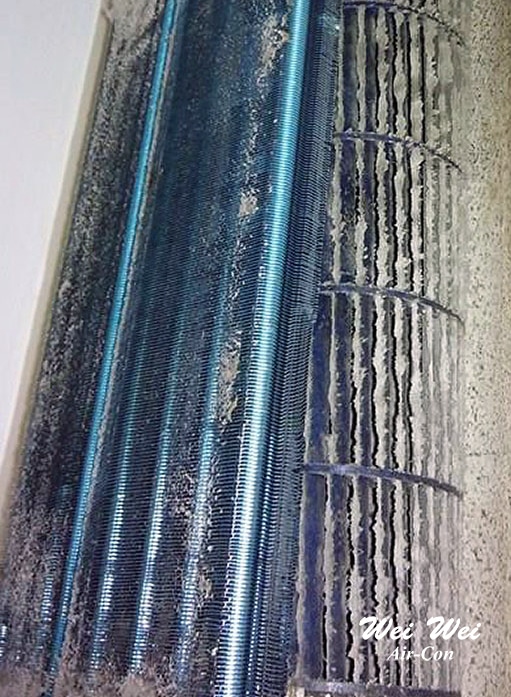 Chemical cleaning your air-conditioning in Singapore is recommended for homeowners who have not been maintained and servicing their air-conditioner for an extended stretch of time. This could be faced by homeowners who are busy with their schedules or simply forget the need of regular maintenance for their cooling system. When such issues arise, normal cleaning may not be effective in maintaining their units. From our experience serving various homeowners and businesses in Singapore, Wei Wei Air-Con specialising in aircon servicing in Singapore suggest that chemical cleaning service would depend on various factors including usage of air-conditioning system, living environment, location among them. Some may require chemical cleaning more than another over a period of time and some may not. Thus, the need for chemical cleaning would differ across homeowners. However, the necessity of regular servicing and maintenance is required to be performed on a regular basis to ensure proper functioning of your air-conditioning units.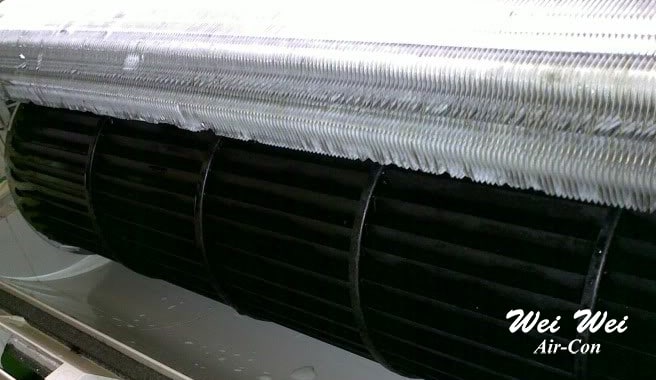 Aircon chemical washing in Singapore
If your air-conditioning units have been operating for years, regular aircon servicing that is carried out on your system may not effectively remove all the dirt and substances that build-up over the years. This is one scenario where chemical cleaning is required to effectively clean the unit. Another reason why chemical cleaning is favoured over homeowners is that chemical cleaning can effectively wash and maintain an older air-conditioner system which require critical and thorough maintenance process. The price of chemical washing in Singapore could be higher than the regular cleaning due to chemical washing is more costly and involve a thorough cleaning process than the normal cleaning of the air-conditioning system. Wei Wei Air-con Engineering Pte Ltd provides one of the best air-conditioner washing in Singapore among a range of air-conditioning services that able to fulfil the air-conditioning needs of most homeowners in Singapore.