With the advancement of technology, smart home solutions have become increasingly popular, and one area where it has made significant strides is in air conditioning systems. Smart aircon systems are becoming a preferred choice for many homeowners and businesses in Singapore due to their convenience, energy efficiency, and enhanced comfort. In this article, we will explore the benefits of installing a smart aircon system in your home or office.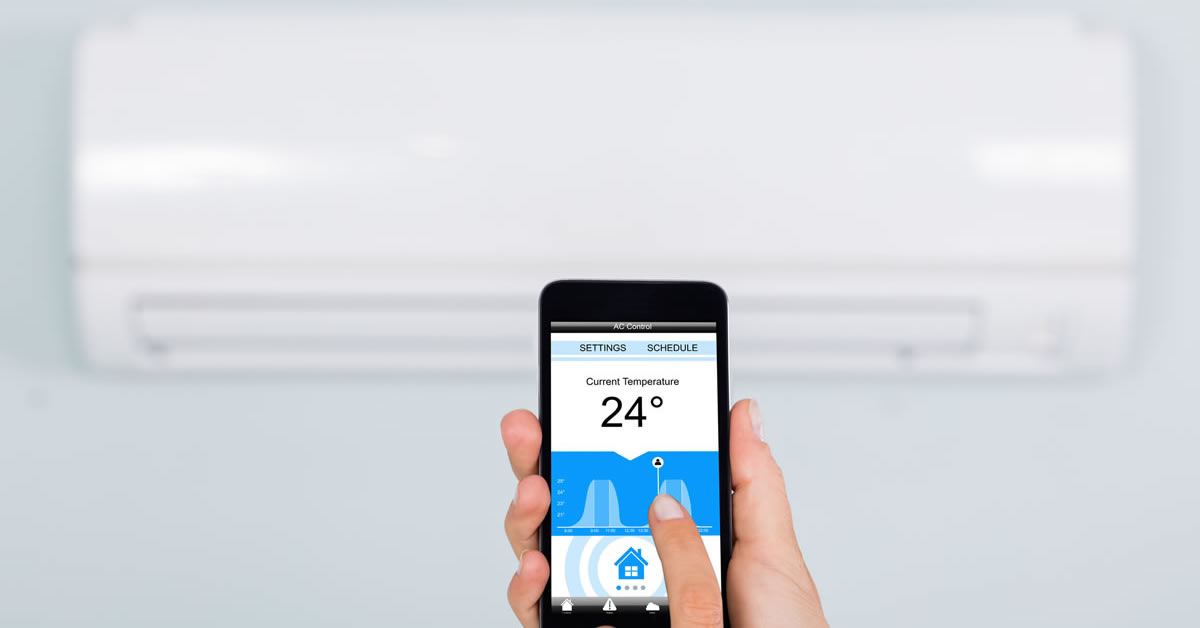 1. Remote Access and Control
One of the key advantages of a smart aircon system is the ability to remotely access and control your air conditioner from anywhere, using your smartphone or other connected devices. This means you can adjust the temperature, change settings, and even turn on or off your aircon when you are not at home or in the office. This provides you with greater convenience and flexibility, allowing you to create a comfortable environment even before you arrive.
2. Energy Efficiency
Smart aircon systems are designed to be highly energy-efficient, which can help reduce your electricity bills and minimize your environmental impact. Many smart aircon systems come with advanced features such as motion sensors, occupancy sensors, and scheduling options, which can optimize the operation of your aircon based on your usage patterns and preferences. This ensures that your aircon runs only when needed and at the optimal temperature, saving energy and reducing wastage.
3. Personalized Comfort
Smart aircon systems often come with personalized comfort settings that allow you to customize the temperature and airflow in different rooms or zones of your home or office. This means you can create individual comfort profiles for each room or area, based on the preferences of the occupants. For example, you can set a higher temperature in rooms that are less frequently used or customize the airflow in a particular area to suit the activities taking place there. This level of customization helps ensure that everyone in your home or office is comfortable and satisfied.
4. Smart Integration
Smart aircon systems can be integrated with other smart home devices and systems, creating a seamless and connected home or office environment. For example, you can integrate your smart aircon system with your home automation system, allowing you to control your aircon along with other smart devices, such as lighting, security, and entertainment, from a single app or voice command. This provides you with a unified and convenient control system for your entire home or office, enhancing your overall smart home or office experience.
5. Monitoring
Many smart aircon systems come with advanced monitoring and diagnostic features that allow you to track the performance and status of your aircon in real-time. You can monitor the energy consumption, temperature, and other key parameters of your aircon, helping you to identify any potential issues or inefficiencies early on. Some smart aircon systems even come with self-diagnostic capabilities, where they can automatically detect and alert you about any problems, enabling you to take timely action and prevent costly breakdowns.
6. Smart Energy Management
Smart aircon systems often come with smart energy management features that help you better understand and manage your energy consumption. These features can provide you with insights into your energy usage patterns, trends, and recommendations on how to optimize your aircon usage for maximum energy savings. Some smart aircon systems even come with energy usage tracking and reporting capabilities, allowing you to monitor and analyze your energy consumption over time, and make informed decisions on how to further reduce your energy bills.
7. Convenience
Smart aircon systems offer a range of convenience and comfort settings that enhance your overall aircon experience. For example, some smart aircon systems come with sleep mode, which adjusts the temperature and airflow during the night to create amore comfortable sleeping environment. Some smart aircon systems also have customizable fan speeds, air purifying filters, and humidity controls, allowing you to tailor the aircon settings to your preferences and needs. This level of convenience and comfort can greatly enhance your overall comfort and satisfaction with your aircon system.
8. Cost Savings
While the initial cost of installing a smart aircon system may be higher than a traditional aircon system, the long-term cost savings can outweigh the upfront investment. The energy-efficient features of smart aircon systems, such as scheduling, motion sensors, and occupancy sensors, can help reduce your electricity bills, saving you money in the long run. Additionally, the ability to monitor and diagnose potential issues early on can prevent costly breakdowns and repairs, further saving you on maintenance and repair costs.
9. Environmental Sustainability
With growing awareness about environmental sustainability, many consumers in Singapore are seeking ways to reduce their carbon footprint and minimize their impact on the environment. Smart aircon systems are designed with energy-efficient features that help reduce energy consumption, resulting in lower greenhouse gas emissions. By choosing a smart aircon system, you are not only benefiting from the convenience and comfort it offers, but also contributing to a greener and more sustainable environment.
10. Future-Proofing
As technology continues to advance, smart home solutions are becoming more prevalent and are expected to become even more integrated into our daily lives. By installing a smart aircon system now, you are future-proofing your home or office for the upcoming trends and innovations in the smart home industry. This can add value to your property and provide you with a competitive advantage if you decide to sell or rent out your home or office in the future.
In conclusion, installing a smart aircon system in Singapore can offer numerous benefits, including remote access and control, energy efficiency, personalized comfort, smart integration, enhanced monitoring and diagnostics, smart energy management, convenience and comfort settings, cost savings, environmental sustainability, and future-proofing. With the growing popularity of smart home solutions and increasing consumer demand for energy-efficient and convenient technologies, a smart aircon system can be a valuable addition to your home or office in Singapore. Consider these benefits when making your decision on which aircon system to install, and enjoy the comfort, convenience, and energy savings that a smart aircon system can provide.