Have you ever faced an aircon emergency in Singapore and have no idea what you should do when your air-conditioner malfunction? When you are living in Singapore, which is extremely hot, it is not a joke when your cooling unit decides to breakdown. It could cause extreme discomfort and cooling is necessary for almost everyone. Together with the humid climate, it makes it even more important to have your air-conditioner working and providing you with cooling comfort.
When you face some problems with your unit, it would require some time for the qualified air-conditioner repair Singapore company to arrive at your house. So what should you do during such times? We will go through some tips that will help you to manage such aircon emergency.
1. Check your air-conditioner
When your air-conditioner breakdowns or stopped working, the first thing you should do is to repeat the process of switching on your air-conditioner. Try switching on the unit to confirm the air-conditioner is unable to start-up. If you confirm that your cooling unit have stopped functioning, you should check your air-conditioner system and ensure all the switches and sensors are all working and make sure everything is attached properly. However, there are some electrical components involved at this stage, so make sure you are well-equipped with the experience and the right tools to carry out such checks. If you are not, you should leave it to the expert to prevent any risk of injury.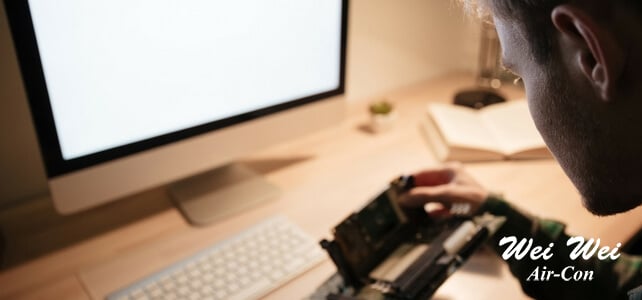 2. Avoid DIY repair
There are always risks involved when carrying out DIY repairs for your air-conditioner due to the lack of experience, knowledge and the right tools. Since air-conditioner is a large appliance in our home, there is a potential electrical hazard involve. Any small mistake could result in the problem from worsening and may even lead to injury due to the lack of safety precautions.
Are you aware that inexperienced DIY repair carried out by homeowners often lead to additional workload for aircon repair contractors in Singapore? This often leads to additional work to inspect and check for the root cause of the problem you are facing. There are times inexperienced DIY leads to additional problems and require additional repair works. Air-conditioner are complicated appliances and you should not try to carry out any changes to the cooling system.
A simple little DIY act could completely change the air-conditioner problem and lead to a worsened situation. Furthermore, doing DIY involve risk and is dangerous for homeowners to try it out. Air-conditioning repair companies are well-trained to repair and fix your problem in an effective manner, keeping your downtime as little as possible.
Many households are enticed to repair their own cooling system by following the steps found on the web, which is not encouraged due to the complication involved. A wrong step could result in your air-conditioner system to be damaged. You may require additional repair which may not be necessary in the first place. In the worst case scenario, you will need to fork out a huge amount of money to replace a brand new air-conditioning system. Even an experienced staff bears some risk when performing the repair work. Thus, an inexperienced homeowner trying to perform DIY repair bears huge amount of risk in getting the unit damage or risk of injuring themselves. Furthermore, with the wide range of brands and type of air-conditioning system in Singapore, the more you should get a company specialise in Mitsubishi aircon repair if you are using a Mitsubishi air-conditioner system for your home.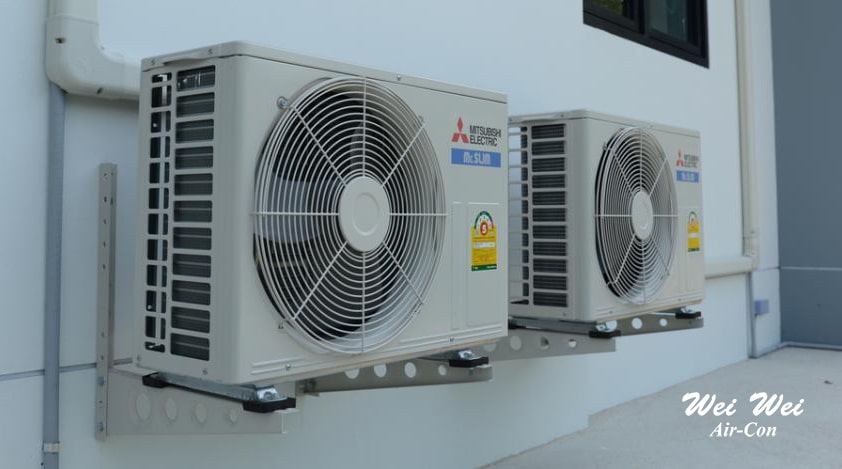 3. Analyse your situation
If you are experiencing problems where your cooling unit is not working well, you should face the present situation of your system. Despite you may feel upset or even frustration due to the hot weather, you must remain calm and think of the next steps. There are times air-conditioner companies would need some time to arrange or arrive at your place. Thus, even if you called them to help in repairing your cooling unit, it may not be an immediate response. You might have to wait for them to arrange and arrive to fix your unit.
Thus, you should analyse your current situation if there are companies able to give you immediate support and response to repair your air-conditioning? Also, consider the day you are facing such problem, is it during midnight, weekends or public holidays? All these factors affect the availability of repair company in Singapore and could result in a delay in response time.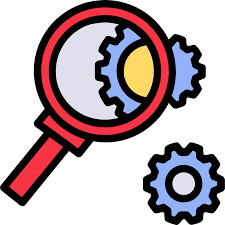 4. Call an aircon company
By keeping yourself calm, you are able to search for an experienced aircon company to repair your air-conditioner. Before engaging someone, always ensure that they have the experienced staff specialising in fixing the type and brand of your cooling unit. You can do this by researching through their website before giving them a call.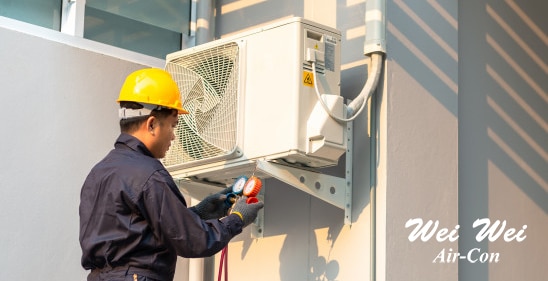 There are many companies offering repair services in Singapore, but it is important to search for an experienced company to resolve your problem effectively. At Wei Wei Air-con, we have well-trained and experienced technicians which are specialise in different types and brands of air-conditioning system in Singapore. We are able to provide repair services and resolve your problems. Feel free to give us a call or by filling up our contact form.