You might be here reading this post since you want to know how you could save money yet continuing using your air-conditioning. Air-conditioner are not cheap in Singapore, often people would want to reduce their expenses without compromising their usage. Switching on your aircon may not equate to constant expensive power bills. There are many ways we could save money while using your air-conditioner in Singapore and providing you a cooling environment. In the recent years, there are many households in Singapore saved money in their air-conditioning system through various ways, and we will be going through some of it.
Regular Maintenance
Air-conditioner operate similarly to vehicles where regular maintenance are required to service and maintain their units to keep them in good condition. This is especially necessary if you have high air-conditioning usage in your home or office where you need to maintain them regularly. Other factors that you need to take into consideration include whether your home are surrounded by trees? Is your home near the roads or where construction is going-on? If you have the above factors, your air-conditioning system would require more service and maintenance than the average households in Singapore. This is because the dirt, debris or even bacteria tend to accumulate much faster at such environment. If you choose not to service your unit, your air-conditioning unit will be in poor performance and could lead to greater consumption of energy and leads to higher electricity bills for you. The air-conditioner should be serviced and maintain periodically to ensure it is always at its best state and result in greater energy efficiency. When looking for quality aircon services, always engage a reliable company in Singapore.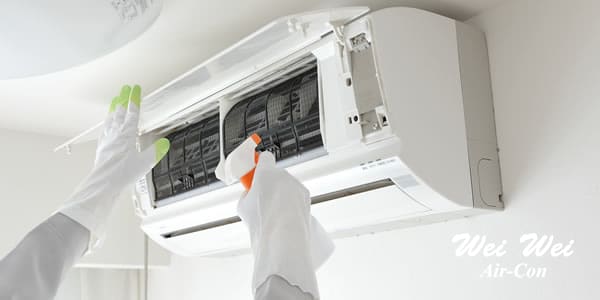 Setting your temperature
Many households have the tendency to set their temperature to the lowest degree and making their room excessively cold. During the evening and night time, the temperature tends to be lower than day time. Hence, during night time, you should set your temperature higher than you would normally set at day time. This will allow you to save on your energy bills while cooling down your room efficiently. In addition, have you heard about conscious coolness? When we are sleeping in the night, the amount of conscious coolness required by our body is lesser. This happens as our body and mind enters into deep sleep and since out body are resting, the temperature will be lower.
Take a chance and try setting your aircon at higher temperature during night time. Furthermore, some air-conditioner has features such as "sleep mode" and you should utilize it. The rationale behind this feature is the similar and it could help you save some money in the long-run as well. One tip that may be helpful to you is that the sleep mode setting in the air-conditioning system is designed to reduce the energy consumption of the air-conditioner when you are sleeping. The function would depend on sensors and timer as well.
Another tip you should be aware is that is it best to select an air-conditioning company that offers one-stop aircon services. This way, regardless which services you require at different point of time, they understand your unit best and offer the most suitable service at a great price value as well.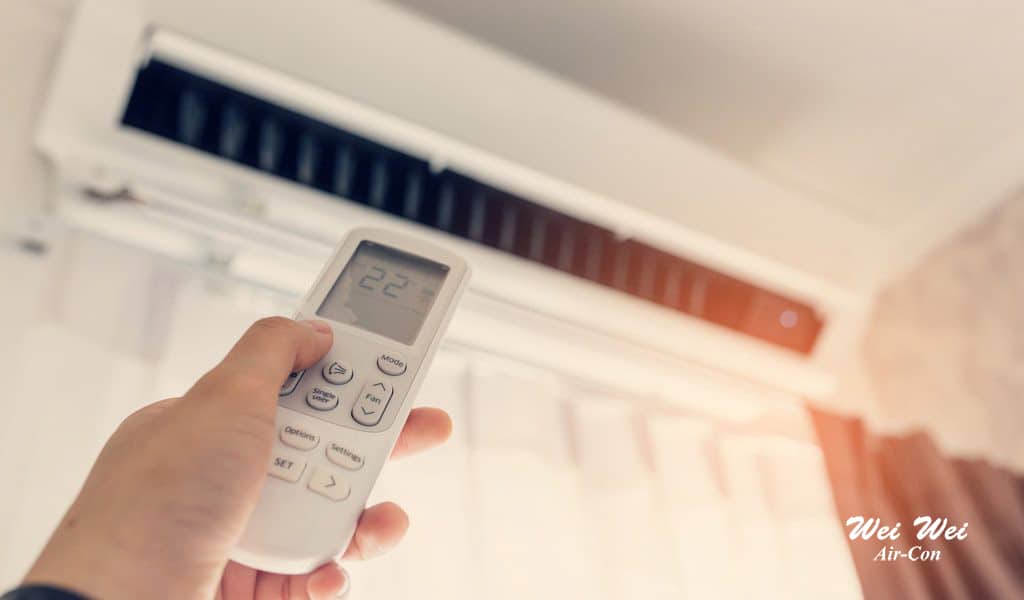 Make use of Light Emitting Diode (LED) light
LED light in contrast to other lighting such as a fluorescent light bulb or an incandescent light bulb, have greater energy efficiency when lighting the room or house. Furthermore, it does not generate a significant amount of heat as well. These advantages of the use of LED lights will reduce the burden of your air-conditioning to cool down your room and reduce your electricity bills, together with the electricity savings from using LED lights.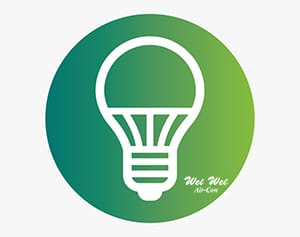 Blockout curtains
When you are selecting the type of blinds or curtain for your room, make sure to take into consideration the type of material you are choosing as well. Different materials will result in different sun protection effectiveness. The sun protection from the curtains will affect the transmission of the heat into the room. The better the protection, the less heat will be entering into the room and this will help your air-conditioning to cool down the room at a faster pace. Also, once the room is cooled, the surrounding temperature will not increase easily compared to a thinner curtains or worst, no curtains at all. Depending on the size of your windows, make sure the curtains are large enough to cover all window panels to prevent any possible heat from entering into the indoor surroundings. If you thinks that despite switching on your unit for several hours, the room is still not cold, be sure to engage a reliable company in Singapore to inspect on it.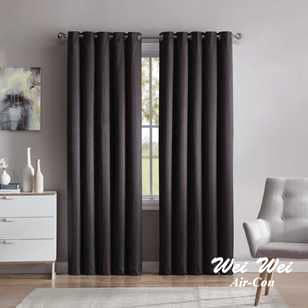 Besides these tips, remember that regular servicing and maintenance is also important to keep your air-conditioning in good condition. If you forget or neglect this, you may end up incurring unnecessary repair cost which could be avoided through preventive maintenance. Feel free to contact us to find out more about our services.