Air-conditioning has become an essential part of our life in Singapore and is considered an important investment in different households. This is due to the humid and hot weather which makes us feel uncomfortable without these cooling system. Regular usage will result in deterioration of its performance and this is signs that you will need to find an experienced aircon maintenance Singapore company to carry out servicing and maintenance work. Remember that when looking out for an air-conditioning company in Singapore, some tips include looking for experienced company that are dependable and have many years in the industry.
If you happened to be looking for the best aircon company in Singapore, we will be sharing some of the helpful tips that should remember when looking out for one.
1. Be familiar & analyse
This may seem obvious where you have to analyse. However, many missed out the second part which is to analyse or research, which is important. It is important for you to be familiar with your air-conditioning system, including the brand and data on your unit such as how old is it and past maintenance history. For example, if you are using a Mitsubishi brand aircon, you should be looking for an experienced Mitsubishi aircon servicing Singapore company to service and maintain your unit. All these are helpful as you are able to understand your unit and help in deciding which company are able to serve your needs. If you happen to encounter any issues with your cooling unit, you should always try to pinpoint the exact problem. This is important as there could be many problems in the system and understanding the problem will help you to find the most appropriate company to resolve your problem. Hence, before you start approaching the service company, always try to find out what problem you are facing and these information are helpful to the technicians that you engaged as well. Some of such details include do you experienced a particular room being hot despite turning on the room? Overall, it is good to analyse and understand your air-conditioning system and problem.
Furthermore, when you know more about your cooling system, you will be able to decide exactly which company are experienced in solving your problem or meet your specific request. Always get a service company that is based in Singapore to serve your needs. A helpful tip will be that air-conditioning system are complicated and never attempt to repair it yourself as there are always risks involve in it, regardless which brand or type of air-conditioner you are using.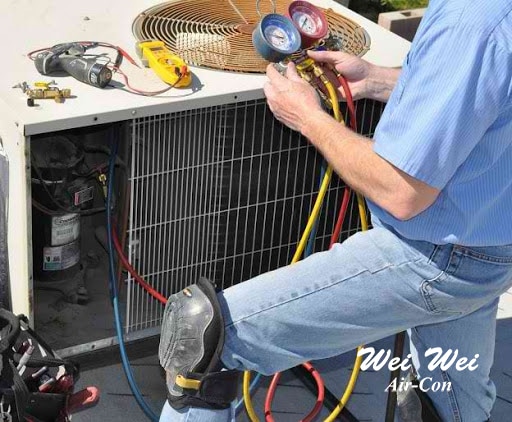 2. Search
This may seem obvious which is to search for a company. However, there are some tips when searching for one. You should always start searching for companies that are near your area or town. Search around if there is any reliable company located near your house or office. Despite the fact that Singapore is relatively small, however, this still plays a part where you get a slight advantage on the response and service time, especially in the event of emergency. If you tried searching around and there is no progress, you could turn to your neighbours, friends for some suggestions. In the event this still does not work out, you will have to go to the web to explore your search. Simply enter the service you are looking for, such as "aircon service company in Singapore", and you will have a list of options to choose from. However, you may end up being bombarded with plenty of results that make you hard to select. Again, you could start off with companies that are near your neighbourhood. There are some sites that offer reviews on specific technicians work experience which could be helpful in making your decisions. However, keep in mind that reviews may be reliable to a certain extent since there are many other contributing factors or different preferences that differs among people. Nevertheless, be sure to call up the company to enquire as well as explaining some of the problems that you face and I am sure you will be able to decide on one.
Other tips that could be helpful would be that web are generally huge and there are various platforms that you could use to help broaden or specify your search. These include search engine, social media platforms, local listing and many more. Be sure to make full use of it and select one that will be able to meet your needs.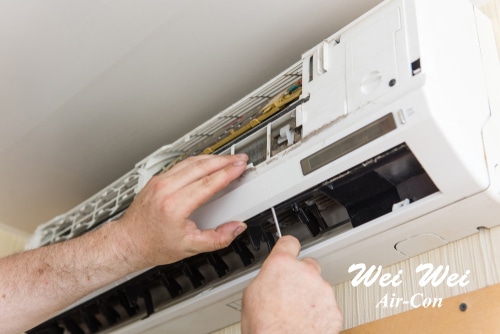 3. Experience
By following the other points, you may be able to understand and research on various choices of aircon service companies in Singapore. Thus, a key point to avoid will be engaging a company that lacks of experience in the industry. You should always do your research and this will help you understand how much experience and expertise the company have in servicing or repairing your air-conditioner unit in Singapore. This is important as experience generally correlates with skills. The more experience the staff accumulates, the greater the skills of the staff have in servicing and fixing your unit. Before engaging one, you can always check on the technician experience in servicing your air-conditioner. There are multiple ways that you could find out, one simple way is through their website or by calling them. During the call, you could also clarify your purpose and check with them on this.
Some of the guiding questions that could help you in clarifying includes, what are some experience you possess in this problem?, What kind of services do you provide?, Do you specialise in a specific type of air-condition?, How many years of experience are you in this field or staff in specific? Another tips that you should keep in mind is that always engage reliable servicing company that are equipped with experienced and skills in performing your air-conditioning system or problem specifically. I am sure you are able to find the best service company that are able to assist and solve your problems.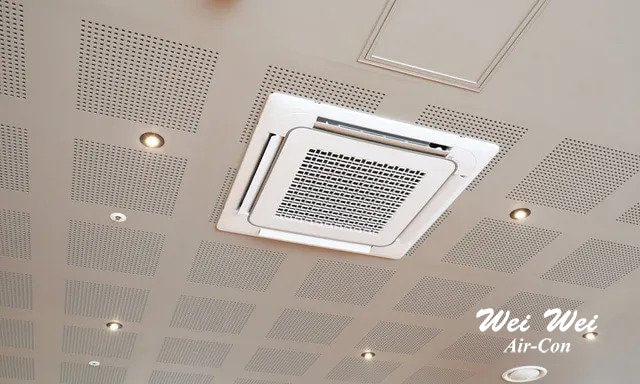 Finding the best aircon service company Singapore could be challenging and cumbersome. However, it is worthwhile to look for a reliable firm that are able to solve your problems and this could be a huge satisfaction to you as well. If you are facing any air-conditioning problems, you can give us a call or drop us your enquiry through our contact form.