With the rising heat and humidity in Singapore, air-conditioners are one of the greatest inventions that helped us to enjoy a cooling and comfortable environment in our home or office. So is Mitsubishi aircon good in Singapore? The Mitsubishi air-conditioner is durable, energy efficient, able to work effectively, ultra-quiet and easy to operate. These advantages would be discussed in details below.
To meet different demands and needs, there is a range of different types of air-conditioning units that serve different purposes. We could also see numerous aircon brands in Singapore trying to establish themselves as the best aircon brand in market. Consumers are spoilt for choices and could be hard to decide which brand would serve them best. Regardless if you are finding out if Mitsubishi aircon is good or other brands, these air-conditioner would require regular servicing and maintenance to keep them in good condition during operation.
It is common where you would face aircon problems when your air-conditioning system is not working and could be due to certain parts that are faulty and result in the malfunction of the system. I am sure most of the buyers would want to purchase the brand with a long life-span and able to operate efficiently in the long-run. Mitsubishi Electric is one of the latest brand in the air-conditioning industry, but it is equipped with many advantages. It has been serving many households and offices in Singapore for years. We will now go through some of the distinct features and advantages, and whether you should buy a Mitsubishi aircon.
1. Durable
Home owners often search high and low for affordable air-conditioner options in the market. This can also be seen in various business owners, where they are looking to install several air-conditioning units for their corporate office. During the search for the most affordable type of unit in the market, people often place too much emphasis on the price tag and overlooked other important factors. The quality of the different air-conditioner model is equally important as it would affect the performance as well as the long-term service and maintenance cost for your system. The costs that arise from the malfunction or maintenance will increase if the air-conditioner is not built with the intention to be strong and able to withstand from the regular usage in Singapore. Mitsubishi air-conditioner offers different models and the quality of the unit is designed to withstand the average user cooling operation and the hot heat in Singapore. It has been able to last for several years, but keep in mind that regular servicing for your Mitsubishi aircon is still important to maintain them in good condition.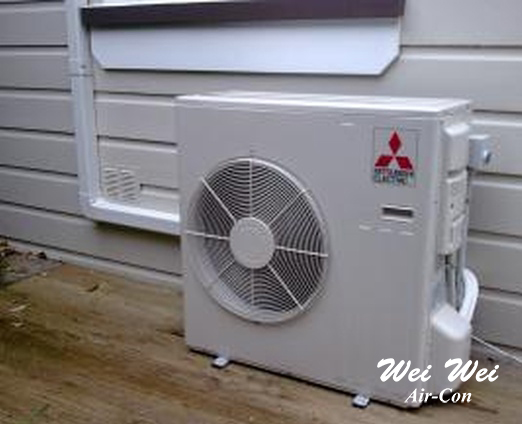 2. Energy efficient
It is known to everyone that air-conditioner is one of the electrical appliances that have high power consumption. Thus, when the air-conditioner is installed in your home or office, your energy bills would increase as well. Since cooling units are essential, especially in offices and households, where the temperature would affect the productivity and the sleep quality. Since it is necessary to switch on the units, people would prefer an air-conditioning system that is efficient and able to use less energy during operation. This should not compromise on the cooling performance of the unit as everyone wants their air-conditioner to be able to cool down their room. With the latest technology and innovation, Mitsubishi aircon Singapore is able to develop an air-conditioning system that consumes less energy during operation than the average type of air-conditioners in Singapore. This proves a significant development in the air-conditioner market and this would play a part in building a sustainable environment through the lower power consumption. Thus, if you want to save money on your energy bills in the long-run, a Mitsubishi Electric air-conditioner is energy efficient, and would result in lower power consumption.

3. Work effectively in Singapore weather and all areas
Some air-conditioner only provides either cooling or heating function and it could be a worried for homeowners whenever there is a change in climate. Even if the system provides both cooling and heating, the air-conditioner has to work efficiently to ensure the room could be cooled or heated depending on the climate. For example, the air-conditioning unit has to heat the room when is it cold outside and cool down the room when it is hot outside. Many air-conditioner unable to provide such a system where it only focused on either cooling or heating. However, in Singapore, the cooling performance is the main concern due to the hot heat. Mitsubishi air-conditioner understands the cooling needs of people living in Singapore, and able to offer great cooling performance that works in different areas. It is able to cool down your room or office effectively and efficiently. With the hot weather in Singapore, the cooling performance of Mitsubishi Electric air-conditioning is able to provide you with cooling and comfortable environment during the hot days.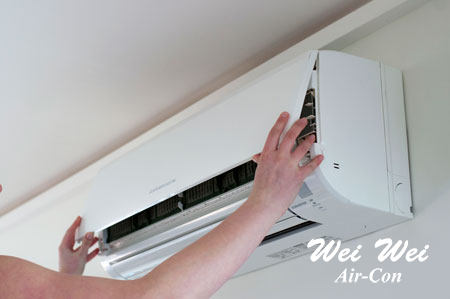 4. Ultra-quiet
With the operating noise level being as low as 19 dB, Mitsubishi air-conditioner claimed to one of the quietest units in the air-conditioner industry. For a simple comparison what 19 dB represents, the typical background noise in a library is around 30 dB. Thus, with Mitsubishi unique and innovative design in the units such as the multi-angled, fin shape, fan size allows the unit to be running at great efficiency with a low noise level. This could be crucial for many users as people switched on their air-conditioner during the night and this would affect the sleep quality.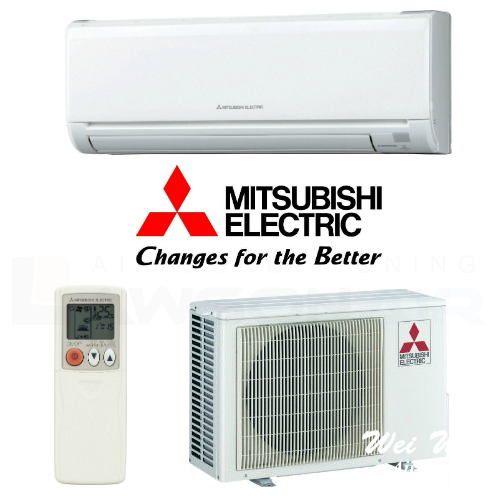 5. Easy to operate and fix
With the design of the Mitsubishi air-conditioning system, it is able to install and operate in many different locations including residential and industrial premises. In the event that you faces any problems on your air-conditioner, you can simply call for a reliable repair company experienced in Mitsubishi air-conditioner to fix and repair your units. It is important that you engage in well-trained staff to repair on your air-conditioning system as they are equipped with the tools and skills to fix your units. For repairing of your air-conditioner, it is not recommended to attempt to fix it yourself as there is always risk involved in it. You should always call a repair company if you face any air-conditioner problems.
You can install this air-conditioner in different rooms or offices and it is equipped with functions to cool down your room. There are many different features that are equipped in the air-conditioner system and is easy to operate on your own. Hence, once you get your air-conditioner fix for your home or office, you will not need to wait and can straightaway operate and enjoy the cooling environment.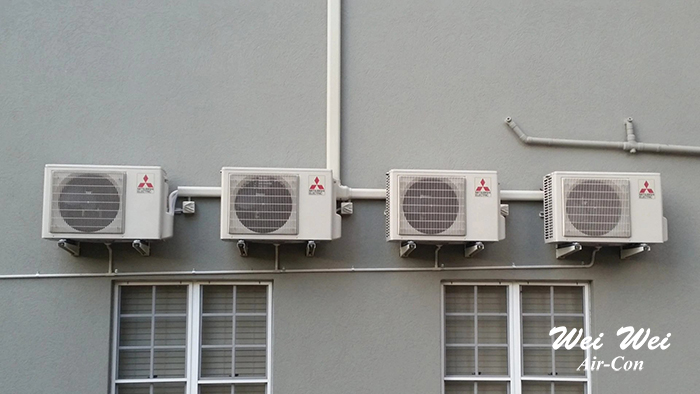 At Wei Wei Air-Con Engineering Pte Ltd, we provide quality aircon servicing, repair, installation and chemical wash for Mitsubishi air-conditioning in Singapore. We have a team of well-trained and experienced staff that have the knowledge and skills to operate and fix your air-conditioner. If you want to learn more about our services, you can give us a call or drop us an email with your enquiry.