Many households have neglected the importance of quarterly aircon maintenance service package in Singapore. This could lead to issues in your air-conditioner system and these problems could be tricky to fix. Some of these issues could result in malfunction and you would not be able to continue using your units on a hot sunny day. You may find that your air-conditioning system operates normally during the day and suddenly starting showing problems that result in problems such as aircon not cold or not working. You eventually have to spend on the aircon repair work to get your units running again. Hence, to get your units running and avoid such issues, it is important to pick an aircon servicing package professional service company to ensure your units is operating in good condition.
You should choose the quarterly servicing contract which suit your cooling needs and from reliable company that are able to provide you with prompt service and support. This will ensure you get the support from experts who are well-trained in your air-conditioning units and able to enjoy all the benefits of the servicing maintenance package for your air-conditioning. We will now go through some of the benefit of the maintenance package.
Saving money
If you have been using your air-conditioner every day, you would require support from an experienced service company to maintain your cooling units in Singapore. This works the same as your vehicle where regular care and maintenance is required in order for the vehicle to be driven safely. Thus, if you neglect the regular maintenance, your air-conditioning units would experience problems with the increasing usage and result in problems that requires additional repair cost to fix it. The repair cost could even exceed the cost of the regular maintenance. This is why it is always recommended to get a maintenance contract for your air-conditioning to ensure you get the benefits and save money in the long-run. You should be aware of some tips when looking for aircon maintenance company in Singapore. Also, you may experience higher electricity bills if your units are not being maintained regularly due to higher power consumption. Hence, you can reduce the possibilities of facing issues such as aircon breakdown and save money while using your air-conditioner.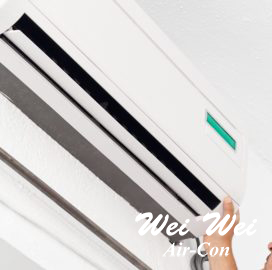 Reduce malfunction issues
Air-conditioning systems are built to last under the hot climate in Singapore and operate for a long period. It would be effective when your cooling units are installed in a proper manner which user would benefit even greater. Regardless of the type or brand of your air-conditioning system, you would require service after a period of time by an experienced team of technicians. With the increasing usage of air-conditioning units, the dirt, dust or grimes would start to build-up over time and this requires proper cleaning to get rid of such substances. If you ignore it and continue using your cooling units, it could result in those air-conditioner problems and could worsen the condition of your units. This would require mandatory repair work to fix the issue, which could be avoided if proper care and service are carried out from time to time. Thus, to prevent the occurrence of such incident from happening and avoid costly repair, you should regularly engage maintenance from the service package where regular checks would be performed by technicians and ensure all the parts are operating well. This would also ensure minor issues are being fixed and prevent failures from occurring during operation. Remember not to take the risk of neglecting the regular maintenance as it may cost you more in the future.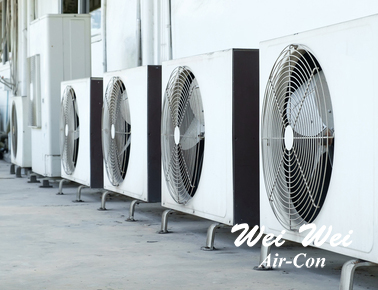 Maintain a cool and clean environment
Air-conditioner is one of the most effective appliances that are able to turn a hot and humid environment into a cooling environment to your desired temperature. Other than ensuring a comfortable environment, it is also equipped with features that would keep your indoor air clean by ensuring polluted air are being filtered away. This would maintain a clean air in your room or office. However, if you don't keep up with the requirements with the servicing needs, it would not only affect the condition of the unit, it would impact the air that you are breathing in. You may even start to smell a stench of smell coming out from your unit and filled the whole room. Regular maintenance is required to ensure cooling and a clean environment for you and your family, especially during humid weather where the growth of mold and other bacteria could accelerate.  Remember to always get a reliable service company to check and service your units and ensure proper functioning of your cooling system.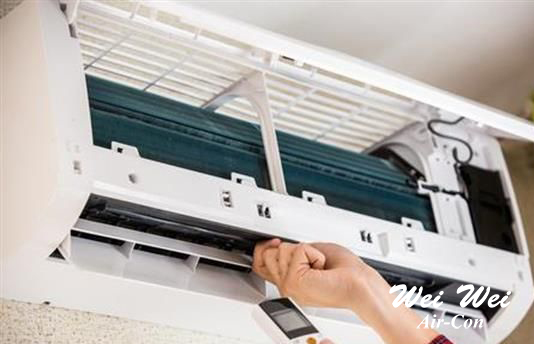 Withstand hot climate
If you are a business owner, it is important to ensure your employees have a cooling environment to work as it would help to increase their productivity as well. Thus, selecting the suitable office aircon for your work area is important, but ensuring the air-conditioning is serviced regularly is equally important. If you don't intend to maintain these cooling units, it would result in poor condition and affect the cooling performance. This may decrease the productivity of your employees and directly affect their mood. Employee well-being should be taken care of and you can start from ensuring a working air-conditioning system in your office. Regardless of the weather, be it rain or shine, air-conditioner problems would occur if it is poorly maintained. Especially during hot climate, where cooling units are essential to keep everyone cool, it is important to get a maintenance package to ensure your air-conditioner are well-maintained. Try not to let your air-conditioner fail as it would cause your home or office to become unbearable and you could prevent it by ensuring your units have a service maintenance package.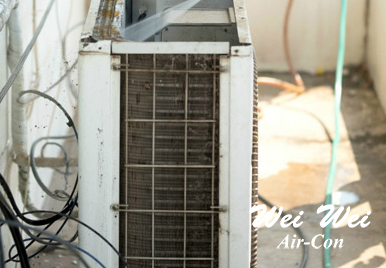 At Wei Wei Air-Con Engineering Pte Ltd, it offers a quarterly maintenance servicing package that is able to meet your air-conditioning needs in Singapore. It would cover the requirements to ensure your units are able to function and maintain in good condition. You can leave the hassle of maintaining your air-conditioner to us with our team of experience and well-trained staff.
Other than servicing package, we also offer a wide range of services that are focused on quality workmanship, including repair, chemical wash, service and installation. Give us a call on your cooling needs and our staff would be able to assist you. You can also drop us an enquiry via our contact form.